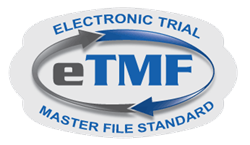 Silicon Valley, CA (PRWEB) September 30, 2013
CareLex, a nonprofit organization for BioInformatics research, today announced growing support for the development of an Electronic Trial Master File (eTMF) standard. The eTMF standard will modernize traditional paper-based clinical trial data through a new data exchange standard for interoperability. The new standard will build on the TMF Reference Model published by members of the Drug Industry Association (DIA) community, and on the recently published CareLex eTMF Reference Model. The eTMF standards development effort is intended to be advanced as an activity of the OASIS international open standards consortium.
To ensure clinical trial sponsors, research organizations and stakeholders can seamlessly exchange clinical trial data online or offline, the proposed OASIS eTMF Standards Technical Committee (TC) will work to ensure compatibility with the existing Content Management Interoperability Standard (CMIS) standard, which was developed under OASIS and is now used by major content management software vendors worldwide for electronic content exchange. The proposed eTMF Standards TC will build on work done by the DIA's Document and Records Management Community to ensure that electronic eTMF data exchange works seamlessly.
Support is emerging for the eTMF standard among BioPharma firms, DIA community members and industry experts. Industry Expert and DIA community member Eldin Rammell pledged support for the initiative stating, "An open, standards-based eTMF model will enable automated document and record exchange among clinical trial stakeholders. I'm excited to participate in the development of an eTMF standard under OASIS and urge the continued support of TMF Reference model team members in this critically important initiative."
DIA community member Ivan Walrath of Pfizer commented: "Pharmaceutical companies with global clinical trials need a way to exchange information across organization boundaries without resorting to custom software integration. An eTMF standard for data exchange will enhance productivity and cost-savings for all clinical trial stakeholders who need to share eTMF data."
DIA community member Mort Sullivan of Shire Pharmaceuticals commented: "When it comes to exchanging clinical trial content between applications, interoperability and standards are critical. An eTMF standard for data exchange will maximize productivity and facilitate clinical trial content consistency across the industry. The eTMF standards effort under OASIS will help advance development of an interoperable eTMF standard for the clinical trials area similar to CDISC's impact on data management."
The eTMF Technical Committee is expected to be convened at OASIS in the coming weeks.
"At OASIS, we are committed to coordinating our efforts with BioPharma stakeholders and regulatory agencies worldwide to advance the development of specifications that leverage interoperable standards for the clinical trials area," said Laurent Liscia, executive director and CEO of OASIS. "We look forward to advancing the eTMF work."
Participation in the eTMF standards initiative will be open to all interested parties. Details are available at OASIS via http://www.oasis-open.org or email at join(at)oasis-open(dot)org. Join the new LinkedIn eTMF Standards group at http://www.linkedin.com/groups/eTMF-Standards-5161997/about.
Learn more about the eTMF standards initiative and download the OASIS eTMF Standards Technical Committee draft charter at http://carelex.org/etmf-standards/.
About CareLex
CareLex™ is a non-profit public benefit organization for BioInformatics research and development. Organized in 2012 by a core group of clinical trial domain and bioinformatics experts, CareLex provides open source technology for BioPharma content classification and management. CareLex is open to anyone worldwide. For more information, visit http://www.CareLex.org.
Trademarks
CareLex is a trademark of CareLex
Copyright 2013 CareLex, a non-profit public benefit organization
Media Contacts:
Zack Schmidt
CareLex
pr(at)CareLex(dot)org