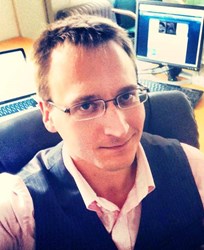 This is part of a wave of over 200 lawsuits Malibu Media has filed in just two month's time.
Bethlehem, PA (PRWEB) September 30, 2013
Malibu Media attorney Chris Fiore filed twenty new lawsuits in eastern Pennsylvania on September 19th, 2013, reports copyright attorney Leonard J. French. The suits each allege that an individual downloaded X-Art.com videos illegally via software which uses the bittorrent protocol. "This continues the Plaintiff's recent trend of filing practically-identical lawsuits against individuals around the country, including here in Pennsylvania," reports French.
The twenty complaints allege direct infringement of Malibu's copyrighted works. The number of infringement allegations varies between the suits from 13 to 81.
"This is part of a wave of over 200 lawsuits Malibu Media has filed against internet piracy since August of 2013, just two month's time. The average internet subscriber may not know the level of responsibility and culpability that now comes with an internet connection. It is more important than ever to secure your network and your computers from unauthorized access. And, of course, don't download copyrighted material without permission," suggests Attorney French.
Defendants who receive communication from copyright plaintiffs are directed to find an attorney. Notes French, "These allegations are serious and should not be ignored. It can be very difficult to undo a default judgment because of a failure to respond."
The cases are docketed in the United States District Court for the Eastern District of Pennsylvania under the following numbers: 2:13-cv-05474-JD, 2:13-cv-05481-MMB, 2:13-cv-05471-JP, 2:13-cv-05472-JHS, 2:13-cv-05473-JP, 2:13-cv-05473-JP, 2:13-cv-05475-CDJ, 2:13-cv-05476-TON, 2:13-cv-05477-BMS, 2:13-cv-05479-GP, 2:13-cv-05480-JHS, 2:13-cv-05482-MSG, 2:13-cv-05483-HB, 2:13-cv-05484-PD, 2:13-cv-05485-PD, 2:13-cv-05486-LFR, 2:13-cv-05487-MSG, 2:13-cv-05488-TON, 2:13-cv-05489-NS, 2:13-cv-05490-JHS, 2:13-cv-05491-ER.
Intellectual Property Attorney Leonard J. French represents clients in a range of copyright, trademark, business, and Internet-related matters. Mr. French serves clients in Pennsylvania: the Lehigh Valley (Allentown, Bethlehem, Easton), Philadelphia, Harrisburg, Scranton, Wilkes-Barre; as well as copyright clients nationally. His office is located in Bethlehem, PA and can be reached at 610-537-3537.