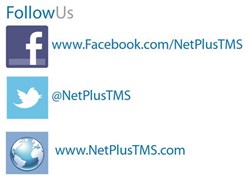 NetPlus Dashboards provides key telecom business intelligence to customers.
Gaithersburg, MD (PRWEB) September 30, 2013
NetPlus, a leader in telecom expense management products, has recently seen an increase in demand for its Dashboard product at numerous customer sites in the past quarter.
"Dashboards was developed to help users access information better. And we have received overwhelming positive response from it. Users are particularly excited about our Telecom Expense Management (TEM) Dashboard. Managers find it particularly helpful because they can set Dashboards to assist them in proactively monitoring SLA's," said Matt Lewis, NetPlus President.
NetPlus Dashboards provides key business intelligence information over day to day operations. Dashboards utilizes Widgets on Dashboard Pages to customize the display of critical data for the operation of telecom expense management, networks and MAC processes. It provides complete visibility for every user, from manager to technician on what they need to see.
About NetPlus
NetPlus is a leading Communications Management solutions provider for both commercial and government entities. With over 25 years of experience NetPlus offers a suite of solutions for expense management, data validation, fault management, inventory tracking and control, provisioning, and more. Customers like Department of Defense, Department of State, United States Air Force, Avaya, Verizon, and the Pentagon utilize NetPlus solutions for the daily operation of their communications and data network. NetPlus is JITC certified and can be procured through Vanguard and GSA. Headquartered in Gaithersburg, MD, NetPlus is a division of Ventraq Corporation. For more information, visit http://www.NetPlusTMS.com.