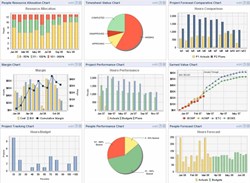 Dulles, VA (PRWEB) September 30, 2013
Unanet, a developer of services automation software that helps project-based organizations manage people and projects for improved efficiency and effectiveness, has announced the creation of a new community for customers and partners, called the Unanet Knowledge Center.
The Unanet Knowledge Center is an online resource created to share best practices, answers to Frequently Asked Questions, and how Unanet can help automate and optimize various business scenarios. Customers can browse and search on a range of topics and view white papers, usage guides, quick videos and webinar recordings.
The Knowledge Center augments and complements other Unanet programs to ensure customer success including implementation consulting, dedicated account managers, live Helpdesk, an annual conference, regional cluster meetings, a LinkedIn Group, and biweekly webinars on a range of topics.
Unanet also provides structured training through Unanet University, offering hands-on instructional courses, teaching Unanet customers how to quickly and economically gain technical knowledge, and best practices to optimize Unanet for their business needs.
Steve Bittner, Unanet Vice President of Professional Services, commented, "The Unanet Knowledge Center provides a fantastic resource for our rapidly growing customer community to tap into the product knowledge and business solution expertise of our whole consultant network."
About Unanet
Unanet is a leading provider of Cloud or On-Premise software for project-based organizations. Unanet delivers skills management, resource planning, budgeting and forecasting, time and expense reporting, billing and revenue recognition, and project management reporting. Over 950 organizations rely on Unanet to maximize staff utilization, reduce administrative costs by 90%, improve invoicing by 10X, and support forward decision-making for improved operations.