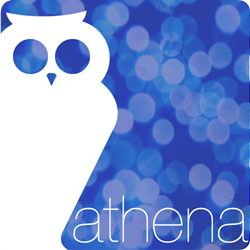 Whanau Solutions is a game changer for New Zealand, amplifying the voice of families, transforming the work of providers and crystallizing the view for funder groups.
Waterloo, ON (PRWEB) September 30, 2013
Athena Software is proud to announce a new addition to the family.
The Waterloo, Ont. software firm recently entered into a partnership with the National Hauora Coalition (NHC) in New Zealand to create Whanau Solutions, a specially-branded version of Athena's Penelope case management software application.
Whanau (pronounced 'far-know') is a word meaning 'extended family' that belongs to New Zealand's estimated 700,000-strong Maori population. As one of the largest Primary Health Organisations (PHO) in New Zealand, the NHC includes over 60 service organizations providing health and social services to Maori and others across the country, with an emphasis on health education, disease prevention and health promotion among at-risk populations.
Through its ongoing health research work, the NHC has developed a framework that can be implemented to fund, service and report on outcomes for a broad range of health and social services. Penelope's integrated and highly-configurable platform was an ideal fit for the NHC's need to track outcomes data and streamline service provision, with the Whanau at the centre of all service delivery and planning.
"NHC is excited to partner with Athena Software in providing Whanau Solutions, the NZ version of Penelope," said Tahi Tait, Manager of Whanau Solutions. "Our members and other partners our thrilled with the results, and we are confidently moving forward to begin deploying around the country."
Earlier this year, the implementation of Penelope at Te Runanga o Kirikiroa provided a successful template for future implementations at other NHC organizations, where the coalition's research, assessment tools, service orientation and operational structure will be integrated within Penelope at agencies in the NHC and beyond.
"Whanau Solutions is a game changer for New Zealand, amplifying the voice of families, transforming the work of providers and crystallizing the view for funder groups," said Tait.
He continued: "All that is promised is delivered by the system. Our core value of doing what works for Whanau and families and commissioning for better outcomes is being realised by the use of this system."
Athena Software is currently working with the NHC to develop a pre-configured Whanau Solutions version of Penelope with all of the relevant services, proprietary assessment tools, documents, outcomes indicators and core datasets for agencies who need to meet government program requirements for service delivery. This means agencies can begin using the application mere days after purchase, with the assistance of NHC deployment partner iTrok.
"This partnership is very important to Athena and allows us a great opportunity to work with leading organisations in New Zealand to dramatically revolutionize service delivery and improve the health, independence and wellbeing of Maori families across New Zealand," said Greg Stanley-Horn, Athena Software Director of Deployment Projects.
In New Zealand, Maori belong to 'iwi' (loosely translated as 'nations' or, more often, 'tribes'), each of which has a trust fund established to support and promote the health and welfare of its people. One of these is the Kokiri Trust, an organization which also recently successfully implemented Penelope.
In February 2013, management from the Kokiri Trust attended a Penelope presentation given by Stanley-Horn and organized by the NHC. Leaders at the trust were impressed by Penelope's integrated case management solution and its ability to accommodate the Whanau Ora framework of providing health and social services in accordance with traditional Maori values.
"We were undergoing a significant transformation of our service delivery to a Whānau Ora model of care. It was important that the system could support working in an integrated way, with one plan, in order to get the best outcomes for whānau" said Paihera Hohaia, Operations Manager for Kōkiri Trust, in a press release issued by the NHC.
"It was exciting to see a system that ticked all the boxes in terms of needs for our organisation. The solution offered so much more than we had thought possible."
After completing project goals involving business process mapping, data and document collection and end-user training, Kokiri Trust achieved their Whanau Solutions 'go live' date of July 1.
"The system has provided a platform for services to collaborate together and develop one plan across the services to create an integrated approach and better whānau outcomes," said Hohaia in the same press release.
"The information in the system provides intelligence that enables us to better service our population."
Added Hohaia: "Whanau Solutions allows Kōkiri Trust to record what we do, validates the work that is done and supports the successful delivery of Whānau Ora services."