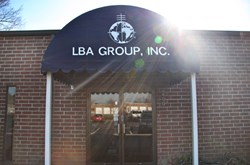 We simply filled a need that is constantly evolving.
Greenville, NC (PRWEB) September 30, 2013
LBA Group, Inc. started as Lawrence Behr Associates, Inc. in 1963, providing RF consulting and program management services to a diverse and notable worldwide clientele. Since those early days, LBA has added LBA Technology, Inc., the manufacturing unit of the company and most recently LBA University, Inc., providing online and on-site safety training.
In 1963 there was a significant need for highly skilled consulting services in the areas of spectrum management and radio frequency issues. "We simply filled a need that is constantly evolving," said LBA CEO, Lawrence Behr.
The 50 year anniversary of LBA marks the first full year of operation for LBA University. The addition of this safety training unit was a logical expansion for the company and has proven to be highly successful.
"Today the focus is more and more on how we live with RF devices that are increasingly surrounding us, so that's why we are putting our emphasis in this area of RF risk management," added Behr.
LBA begins its second 50 years with a strong focus on RF risk management, which includes the concepts of RF safety, RF strategy and RF management. Safety, compatibility, interference and security are all critical as it becomes more challenging than ever to address RF issues.
LBA also plans to continue growing and improving its expert consulting services to the wireless industry in the areas of regulatory compliance and interference remediation. The company's first 50 years has included providing services for government entities and companies like AT&T, Verizon and American Tower.
For more information on the management, application and safety of electromagnetic energy, contact Mike Britner at: mike.britner(at)lbagroup(dot)com, 252-757-0279.
Keep up with LBA news and information by following us on Facebook at: http://www.facebook.com/LBAGroup.
About LBA
LBA Group, Inc. has 50 years of experience in providing RF asset solutions and risk management for industrial and telecommunications infrastructure assets. The company is comprised of LBA Technology, Inc., a leading manufacturer and integrator of radio frequency systems, lightning protection, and EMC equipment for broadcast, industrial, and government users worldwide; LBA University, Inc., providing on-site and online professional training; and the technology consultancy Lawrence Behr Associates, Inc. The companies are based in Greenville, N.C., USA.