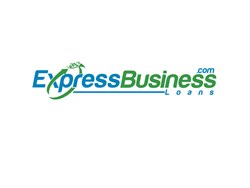 Amityville, NY (PRWEB) September 30, 2013
The first Federal government shutdown in 17 years will affect small businesses nationwide in a myriad of ways. Chiefly the Small Business Administration (SBA) will suspend the majority of its small business loan programs. According to the shutdown plan released by the SBA earlier this month all programs and offices will be affected. The plan calls for the SBA to no longer back or approve small business loans within 24 hours of a Federal shutdown.
ExpressBusinessLoans.com will continue to offer small business loan approvals despite the government shutdown. The application process is free. Approvals typically are offered in 24 hours and can be funded the same day.
This is a critical time as many small business owners look to finance inventory purchases for the holiday. ExpressBusinessLoans.com offers personalized solutions for small business owners to meet their financing needs quickly. Additionally a large number of small businesses will not receive payments owned by the Federal Government and experience cash flow issues. "We are looking to alert small business owners to act now before the government shutdown has a serious impact on their bottom line," says Michael Martin , VP of Business Development at ExpressBusinessLoans.com.
About ExpressBusinessLoans.com
New York based ExpressBusinessLoans.com is a provider of small business financing to small and mid-sized businesses across the United States. Our programs are individualized to the capital needs of each business. Since 2007 ExpressBusinessLoans.com has funded millions of dollars to small business nationwide. Our programs have been featured in Entrepreneur Magazine and TheStreet.Com. To learn more about our small business financing programs visit ExpressBusinessLoans.com or call (855)400-3863.