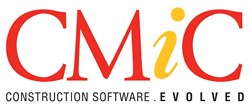 "We are pleased to host the 15 annual CMiC User Conference and are excited about what is sure to be the best Connect Conference to date."
Toronto, ON (PRWEB) September 30, 2013
CMiC Connect 2013 is celebrating 15 successful years and doing so in the majestic surroundings of Scottsdale, Arizona. The conference, which takes place on November 17-20 at the Phoenician Hotel and Resort in Scottsdale, Arizona, will showcase new products, insights and services that will help clients maximize the full potential of their CMiC products.
The three day conference will include information sessions, workshops, key speakers, a day of golf, themed events and much more. The CMiC user community works in sync with CMiC software to deliver educational sessions that ensure users get the most from their CMiC investment, while being surrounded by the natural beauty and diverse culture of the Arizona desert.
Connect 2013 is also pleased to welcome back the CMiC Users Group, (also known as CMUG), made up of 60 companies across North America. Users will be divided into product groups and moderated by designated project leaders, who will cover issues including Financials, Human Capital, Project Management and CMiC Open Entreprise v10.
"We are pleased to host the 15 annual CMiC User Conference once again and are excited about what is sure to be the best Connect Conference to date," says CMiC President, Gord Rawlins.
This year's conference will give attendees the opportunity to discuss existing issues with designated CMiC product specialists. Clients and CMiC specialists will also have the chance, through participation and immersion, to work one-on-one and learn about new product developments, reporting, CMiC tools and forecasting.
We are looking forward to a successful conference filled with information that will help users better address the needs of its customers. Attendees will gain valuable knowledge from industry specific experts within the CMiC user community.
More information on the conference can be found at the following link: http://cmicglobal.com/connect.html.
About CMiC
CMiC is the leading provider of complete, integrated and advanced enterprise level software solutions for construction and capital projects. For nearly four decades, CMiC has partnered with the largest and most technologically progressive architectural, engineering and construction firms in North America, gaining detailed insight into the unique business needs of the industry. From that experience, CMiC has created CMiC Open Enterprise v10x, the most advanced construction and capital project software solution ever developed. Combining an incredibly flexible technological infrastructure with a philosophy of total integration, CMiC Open Enterprise v10x lowers costs, improves productivity and increases interoperability.