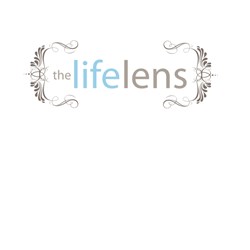 Nashville, Tennessee (PRWEB) September 30, 2013
After years in the commercial world shooting artists like Dave Matthews, Imogen Heap, Wilco and Cassadee Pope, Allen Clark is announcing a partnership with The Life Lens, creating a new visual start up that will rock the non-commercial world. Allen Clark's new partnership with The Life Lens will include, among other things, stylized wedding portrait design, film projects and developing apps and workshops for the commercial and lifestyle industries.
"We have been working on this over the last two years as a result of my desire to bring the style of my photography to the world of weddings and family portraiture," says Clark. "Even though I have done hundreds of weddings over the years, it has never taken on it's own life, nor was I ever marketed that way. I think for me, until the last few years, it always seemed that the way that weddings were shot and the way that I would shoot bands and prominent figures for magazines like Wired or Rolling Stone looked so very different and miles apart. And now I think weddings and editorial or photography for music is a lot closer in style to each other. It just makes sense for me to do this."
The Life Lens is taking a new approach to traditional wedding and family portrait photography, focusing heavily on art-directed weddings and life events and eventually moving into developing user-friendly design apps and workshops that support these industries.
"I have been around these industries for over 20 years in one fashion or another," says Clark. "I don't think we are reinventing the wheel here, because there are so many amazing people out there doing this day in and day out. Our goal is to make the overall experience reach a level that exceeds all expectations."
About Allen Clark
Allen Clark's photo credits include chart-topping recording artists like Dave Matthews and Imogen Heap, as well as prominent national figures including Phil Robertson ("Duck Dynasty"), Walter Cronkite, President George H. Bush and President George W. Bush, and WikiLeaks founder Julian Assange. The Nashville-based photographer's work has appeared in such publications as Rolling Stone, Forbes, Guitar World, Mademoiselle, PEOPLE, Christianity Today, Wired, TIME and many more.
Visit Allen Clark's official website at http://www.allenclarkphotography.com.
Visit The Life Lens online at http://www.thelifelens.com.
For more information on The Life Lens, contact Jan Cook at 615-807-2003 or info(at)thelifelens(dot)com.
# # #