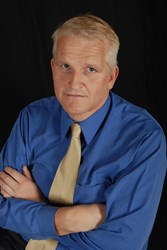 The income stream agencies get from retailing public sector information is marginal to the devastating impact on innovation.
Dallas, TX (PRWEB) September 30, 2013
A new research paper titled "Open Data as a Foundation for Innovation: The Enabling Effect of Free Public Sector Information for Entrepreneurs" by Dr. Erik Lakomaa of Stockholm School of Economics and Dr. Jan Kallberg of the University of Texas at Dallas provides evidence that access to Open Data is pivotal for a successful launch of an Internet startup. The paper was published by IEEE Access.
"Governments tend to only see the commercial value of their own potential retailing of public sector information and miss the actual damage on innovation and economic their obstruction to release Open Data causes," says Dr. Kallberg.
Public open data access has a direct impact on future IT entrepreneurs' perception of ability to execute their business plans. Using high quality (50%–98% response rate) survey data from 138 Swedish IT-entrepreneurs, we find that access to public open data is considered very important for many IT-startups; 43% find open data essential for the realization of their business plan and 82% claim that access would support and strengthen the business plan. The survey also indicates a significant interest in, and willingness to pay for, public sector information data from companies that do not intend to commercialize data themselves but intend to use it to support or test other business models. From the survey, it is possible to infer that the previous discourse on open data, viewing it as a means for government accountability or e-government, or as the foundation for the commercialization of public sector information data is too limited. Open data should instead be seen as an enabler of innovation outside these traditional sectors. This also indicates that the previously calculated societal values of open data might be underestimated.
About Jan Kallberg, PhD
Jan Kallberg's academic website Cyberdefense and Dr. Jan Kallberg's LinkedIn page listing several works in the fields of cyber operations, cyberdefense, cyber deterrence, and cyber security. Other listings for Dr. Kallberg's works in offensive cyber operations, national security, and defense are listed in Google Scholar.
Center for Advanced Cyber Studies is a research group lead by Dr. Jan Kallberg. The center is a platform for collaboration and joint project in cyber defense and cyber operations studies. Dr. Kallberg can be reached by email jkallberg(at)cyberdefense(dot)com.