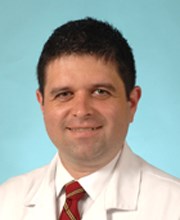 We are beginning to understand the complexity of sarcoma and how we will use this to design new therapies.
St. Louis, MO (PRWEB) September 30, 2013
Advances in science and collaboration across medical disciplines are redefining a group of rare cancers of bone, muscle and other connective tissue called sarcomas, according to the Sarcoma Alliance.
"Nowhere is that more evident than at CTOS meetings," said Brian Van Tine, MD, PhD, director of the sarcoma program at Barnes and Jewish Hospital at Washington University in St. Louis. "We are beginning to understand the complexity of sarcoma and how we will use this to design new therapies."
Dr. Van Tine will discuss new targets for metabolic therapies in different types of sarcoma at the annual meeting of the Connective Tissue Oncology Society next month in New York.
"In the future," he said, "I believe we will not only use genomic information to subclassify sarcoma, but to also make treatment decisions based on the DNA sequence, the RNA expression, the activated proteins and the metabolites that are specific to an individual's sarcoma. The work currently being done and presented at CTOS should soon have direct clinical application."
"Clearly the field of oncology is moving towards personalizing therapies and identifying new targets," said CTOS President Shreyaskumar R. Patel, MD, medical director of the sarcoma center at the M.D. Anderson Cancer Center in Houston. "This trend is also true for musculoskeletal tumors, although slower due to the rarity and complexity of these malignancies."
The dictionary records the first use of the word "sarcoma" in 1804, said Suzie Siegel, a leiomyosarcoma survivor in Tampa. She will help represent the Sarcoma Alliance at the CTOS meeting. In more recent years, more than 50 subtypes have been identified, generally based on the normal cells they most resemble. For example, a leiomyoma (also called a fibroid) is a benign growth of smooth-muscle cells. A leiomyosarcoma is the malignant version.
The World Health Organization classifies sarcomas. In 2002, for the first time, WHO used molecular genetics and immunohistochemical staining to refine its classifications, said Angelo Paolo Dei Tos, MD, who serves on the CTOS Board of Directors. He directs the department of oncology and anatomic pathology at the General Hospital of Treviso, Italy.
In January, WHO updated the 2002 categories. Dr. Dei Tos said he expects the next update in five or six years, as genetic aberrations are increasingly used to group tumors into categories.
This year, he said, WHO got rid of the subtypes "hemangiopericytoma" and "malignant fibrous histiocytoma," commonly used in the 1980s and '90s. The former was divided into benign tumors; solitary fibrous tumors, which can be benign or malignant; synovial sarcoma; and malignant peripheral nerve sheath tumor. Malignant fibrous histiocytomas were divided into leiomyosarcomas, rhabdomyosarcomas, dedifferentiated liposarcomas, undifferentiated pleomorphic sarcomas as well as lymphomas, melanomas and sarcomatoid variations of carcinomas.
In 2002, for the first time, WHO used clinical data to better determine the malignant potential of tumors, Dr. Dei Tos said. They were divided into benign, intermediate malignancies and malignant. The recent report substitutes two new categories for the term "intermediate malignancy":
-- locally aggressive tumors that don't spread elsewhere, such as desmoid fibromatosis
-- lesions that rarely spread (or metastasize), such as plexiform fibrohistiocytic tumor.