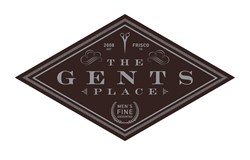 We realized that our typical client didn't learn much about proper grooming growing up, and definitely didn't in his college degree program, so we are now writing the 'prescription' on exactly what he needs to do to always look his best.
(PRWEB) September 30, 2013
The Gents Place is proud to announce the creation of an innovative and professional check out system that elevates the communication between its Grooming Specialists and Clients. The system is designed to allow its professionals to prescribe the gentleman their recommendations on how to consistently look their best. The check out card includes recommended time between services, professional products needed to recreate their look at home, advice outside of grooming and much more. One copy stays on file at The Gents Place for future reference, while the client keeps the other. This new prescription program is complimentary to all guests of The Gents Place and will be officially rolled out on November 1, 2013.
About The Gents Place:
Founded in 2008 by Ben Davis, a frustrated guy who hated getting his haircut, The Gents Place offers men's grooming and lifestyle products and services in a masculine, yet relaxed country club type environment. They offer men's hair services, hand and foot repairs, straight razor shaves, massages, shoe shines and more. Frequently referred to as America's Premier Men's Grooming and Lifestyle Club with locations in Texas (Dallas, Frisco) and Kansas (Leawood), The Gents Place is known for its commitment to client service and top shelf amenities.
To learn more about The Gents Place or to find the club nearest you, please visit http://www.thegentsplace.com.