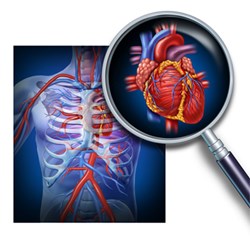 The US Centers for Disease Control (CDC) agency released a report that said at least 200,000 deaths in America every year are caused by cardiovascular disease which could be prevented.
(PRWEB) September 30, 2013
Earlier this month, the US Centers for Disease Control (CDC) agency released a report that said at least 200,000 deaths in America every year are caused by cardiovascular disease which could be prevented. Besides poor diet and exercise, high salt consumption was singled out as one of the main contributors to heart health problems. The CDC estimates that 9 out of 10 Americans eat too much salt, and with the holidays coming, consumption will surely only increase. From salt water injected turkey breasts to salt-cured hams, people are guaranteed a good dose of sodium during this holiday season. While lifestyle and eating habits take time to change, there are other ways to immediately reduce daily salt exposure and intake. For some people, it is as simple as shutting down the water softener systems in their home.
It is estimated that between 20-25% of Americans use water that has been treated by a water softener on a daily basis. Water softeners are whole house water treatment systems that use sodium to soften water and reduce scale. While these systems do offer many useful benefits to the homeowner, the extra sodium they add to drinking and bath water in the home can lead to health concerns for some people. Once this water leaves the residence it can also cause problems for local groundwater supplies and ecosystems which is why some cities have banned their installation and use. Fortunately, today there are salt-free water softener alternatives on the market that can effectively replace old and existing salt-based units.
APEC Water's FUTURA salt-free water softeners can provide many of the benefits of traditional water softeners without the use of salts or chemicals. The FUTURA systems use an advanced blend of catalytic media to convert calcium carbonate and magnesium minerals into an inert crystalline form. These hardness and lime scale minerals lose their propensity to cling to pipes and appliances and are flushed away by the water flow. Benefits of these no-salt systems include softer skin and hair, cleaner sinks and bathtubs, less water spots, and protection from clogs and rust buildup. The FUTURA systems are eco-friendly, low-maintenance systems which do not require backwashing, media regeneration, or electricity, and they provide water and energy savings over a traditional water softener. Since no salt is added, they are approved for use in cities with water-softener bans and they make healthier alternative systems for people with heart and cardiovascular diseases. It is best for the health to avoid these salt-based water softeners and make the healthy switch to salt-free water softeners. APEC offers a line of Ultimate Reverse Osmosis (RO) systems which can be used to remove salt and many other water contaminants from drinking water. Both APEC ULTIMATE and FUTURA water softener can be installed individually or together to provide a simple and effective way for people to protect their health from the salt in their water – start and live healthier today!
About APEC Water
For over 17 years, APEC has been an industry leading manufacturer of high performance residential and commercial water purification systems. Based out of Southern California, APEC specializes in building the highest quality reverse osmosis drinking water systems and whole house water filters right here in the USA. The company offers their products exclusively through their website at Freedrinkingwater.com which also provides an extensive water filtration guide and library to the public. To learn more about APEC Water and the FUTURA Water Softener, please visit http://www.freedrinkingwater.com or call customer service at 1-800-880-4808 for more information.