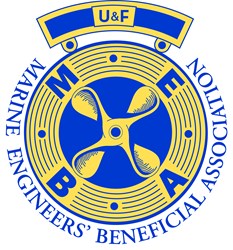 Washington, DC (PRWEB) September 30, 2013
The Marine Engineers' Beneficial Association (M.E.B.A.) anticipates the release of the movie "Captain Phillips" which chronicles the tribulations of the piracy event that took place on the MAERSK ALABAMA. On October 11th, the world will see firsthand the dangers merchant mariners are subject to on a regular basis. Fortunately, increased security measures and tactics have prevented the capture of another U.S.-flagged ship but the industry is still at risk.
What some people might not realize is that the hardworking American mariners aboard the MAERSK ALABAMA were (and continue) delivering U.S. grown food aid to the neediest in the region. Further, this vessel is part of the Maritime Security Program (MSP) which provides the federal government with the means to deliver nearly 100 percent of military cargoes overseas.
Unfortunately, the MSP and thus the MAERSK ALABAMA and vessels like it are in grave danger. The threat comes from the inability of Congress to pass a comprehensive budget as well as a second round of across the board cuts under sequestration. The FY 2013 Continuing Resolution, which provided funding for the federal government until October 1, included $174 million for the MSP rather than the authorized $186 million. Congress did this because there was a $12 million surplus in the program that, coupled with the $174 million, fully funded the program, according to the U.S. Maritime Administration. There are no surplus monies remaining in the program at this time and thus another Continuing Resolution will fail to fully fund the program by $12 million. It should be noted that, to recreate this capacity, the federal government has estimated that it would cost $65 billion in capital expenses alone.
Hopefully, as American citizens and Congressional leaders enjoy yet another Tom Hanks film, they see the value in keeping the MAERSK ALABAMA and others like it – for the American jobs, American national security, and American goodwill abroad.
About the Marine Engineers' Beneficial Association
The M.E.B.A., America's oldest maritime labor union, supplies U.S. Coast Guard-licensed deck and engineering officers in both the U.S. domestic and international trades. The Union was established in 1875. Its members serve aboard containerships, tankers, tugs and barges, research vessels and ferries. In wartime, M.E.B.A. members have sailed in virtually unarmed merchant ships delivering critical defense cargo despite attacks from enemy aircraft, submarines and warships. In times of peace, our members still face dangers such as piracy on the high seas in order to serve their country.