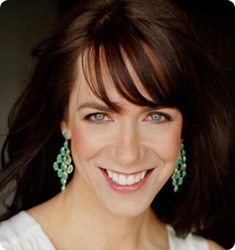 (PRWEB) September 30, 2013
Nob Hill boutique Elsa Ross will host a book signing on Thursday, October 3rd from 4:00 p.m to 7:00 p.m. to feature local award-winning entrepreneur and intellectual property attorney Jessica Eaves Mathews, as she signs her newly-released #1 Bestseller entitled Wonder Women: How Western Women Will Save the World. Refreshments will be served. Attendees may purchase a signed copy of the book and shop the boutique offerings during the event.
"We have many professional women as customers, some who know Jessica and some who haven't met her yet", said Elsa Ross owner Emma Del Frate. "One of our customers had the idea to put on this event, and we thought it would be exciting for Jessica to share her book with like-minded women who would enjoy hearing more about Jessica and her inspiring Wonder Women book."
Mathews co-authored the Wonder Women book with serial entrepreneur, best-selling author, and speaker Phil Dyer. Mathews and Dyer leveraged their unique experiences building seven figure businesses to write this modern manifesto on how women are reshaping the world of business. In Wonder Women, Mathews and Dyer bluntly diagnose the testosterone-laden, traditional approach to business as the cause of the extensive, systemic problems facing our economy. In the book, the two authors go on to outline how women (and men) can stage a full economic recovery by focusing not just on the bottom line, but by bringing humanity and empathy back to business.
The book signing will take place at 3511 Central Avenue SE in Albuquerque.
For more information about the book, please visit http://www.wonderwomenbook.com.
About Jessica Eaves Mathews
Jessica Eaves Mathews is America's Advocate for Women in Business®, an award-winning entrepreneur, intellectual property & business lawyer, best-selling author, sought-after speaker, and leading authority on helping women entrepreneurs and executives step into their power and create a brilliant business, career and life on their own terms.
She is the co-author of the #1 Best Selling book, Wonder Women: How Western Women Will Save the World, has been featured on MSNBC, Oprah Magazine, Forbes.com, NBC, Oxygen, Allure Magazine, and is the Silver Stevie® award winner for Female Entrepreneur of the Year 2012.
Jessica has spent her legal career representing all types of businesses from solopreneurs to Fortune 500 companies. Before launching her own firm, she was the head of litigation and compliance for Paul Allen, the co-founder of Microsoft.
Jessica is the founder and CEO of Leverage Legal Group®, the premier, global intellectual property and business law firm for the new economy. Jessica's team of exceptional, experienced attorneys provide world-class, flat fee legal services, virtual general counsel and in-sourced legal services to companies of all sizes. The firm's award-winning, entry-level program, Leverage-a-Lawyer®, provides budget-friendly, flat-fee legal services, information and education for first-time business owners or start ups, who don't yet have the budget for full-blown legal counsel.
She is founder and CEO of several other companies, including Grace & Game® and Untoxicating Beauty®. She is an adjunct professor at University of New Mexico Law School, a member of the New Mexico Economic Development Council, co-founder and Chief Legal Officer for The Virtual Accelerator™, a virtual business accelerator for startups, and co-founder of Hautepreneurs™, the Premier Peer Network for New Mexico's Women Entrepreneurs.
Jessica is available for keynote speaking engagements and media appearances. For more information, visit http://www.jessicaeavesmathews.com.
About ELSA ROSS:
ELSA ROSS opened in Albuquerque, NM, in 1989 as a shoe store, trying to fill a gap in Nob Hill. Years later, upon the addition of several dozen womenswear lines, mother-daughter team Elsa and Emma have risen to esteem as purveyors of all things fashion. The beautiful 2,800 sq ft space is home to anywhere from 40 -50 upmarket lines per season and has served the area as a treasure trove of fabulosity and the new sartorial standard.
For more information, visit http://www.elsaross.com.