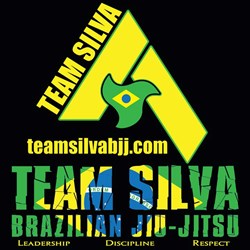 Conditioning practice can be the key in order to move you to another level in the fighting game.
Hayward,Ca (PRWEB) September 30, 2013
Team Silva Hayward Martial Arts Center located in Hayward, CA is now offering two amazing conditioning classes.
One of the most physically beneficial and one that is growing in popularity is an overall body conditioning class that is aptly named The Cage Fitness program where Team Silva combines Mixed Martial Arts (also referred to as MMA) plyometrics exercises and MMA basic fundamentals. Cage Fitness uses functional training techniques to help the local muscle groups best suited to put any fighter to that next level.
In addition to this this great form of conditioning to better prepare our fighters to fight in actual competition or to take your basic training up a notch, Team Silva Hayward has also uses coach Joe's Montano's favorite form of extreme training ,The Insanity Workout.
Coach Joe is combining the Insanity workouts with Brazilian Jiu-Jitsu warm ups and Mixed Martial Arts conditioning training. With these two very intensive forms of overall body training, which would be tailored for each individual's abilities and goals, anyone's end result is inevitable.
While attending either of the two classes, Circuit Combat Fitness is presented at the end of each session where students partner up with one another and they practice basic attacks and defense techniques that are effective in any fighting situation.
All of the Conditioning classes at Team Silva will be taking place from Monday through Thursday, beginning in October. The focus is to help students achieve their desired fighting weight, and achieve maximum conditioning while having fun at the same time.
So if you are a competitive fighter, or just someone looking to get into the best physical, and mental shape possible, Team Silva Hayward is the place to help reach those fitness goals.