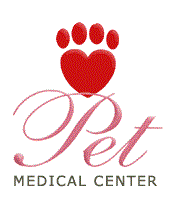 A veterinarian is much more than your pet's general physician. Your veterinarian is also your pet's surgeon, radiologist, neurologist, dermatologist, pharmacist, pediatrician, anesthesiologist, obstetrician, nutritionist, and yes, even psychiatrist!
Temecula, CA (PRWEB) September 30, 2013
Shopping at an online pharmacy for your pet's medications may seem like a great way to save time and money. However, according to expert veterinarian Dr. Isabelle Bach, owner of Pet Medical Center in Temecula CA, it can also be dangerous.
In her blog post, Dr. Bach explains that online pet pharmacies often stock inferior, generic brands of the medicines that pets really need. These generic meds may be manufactured overseas in an unregulated environment, which puts them at risk for contamination or defects.
Buying name-brand medications from online pet pharmacies is also risky. According to Dr. Bach, online distributors often do not follow proper procedures for safe handling and storage of the medications that they sell. They may allow products to exceed their recommended temperature tolerances or pass their expiration dates, which can have an adverse effect on a pet's health.
Plus, because online pet medication sellers often do not work directly with the pharmaceutical manufacturers, they typically cannot provide assistance in the event that a medication fails to work properly. A good example would be a heartworm preventative for dogs. Dr. Bach says that when this type of medication is purchased directly from a veterinarian, the veterinarian will be able to provide the proper veterinary care and monitoring for your dogs safety and comfort. When this type of medication is purchased online, the link with the veterinarian and your dog is lost and the dog's owner is left looking for more answers.
Perhaps the most compelling reason not to purchase pet meds online is that online pharmacies sometimes misuse veterinarians' signatures to fill expired prescriptions or even to issue meds that have not been prescribed at all. By cutting the pet's veterinarian out of the process in this way, online pet medication sellers prevent animals from getting the individualized care they need.
Dr. Bach encourages pet owners to purchase all of their pet's medications from a trusted local veterinary hospital such as Pet Medical Center. This ensures that animals get the correct name-brand products direct from the manufacturer. Pet Medical Center accepts prescription refill requests online, which enables clients to enjoy the convenience of ordering medications online without sacrificing the safety of shopping with a trusted veterinarian.
About Pet Medical Center
Pet Medical Center is a full-service veterinary clinic for dogs and cats providing expert care in a professional, friendly, and compassionate environment. Dr. Isabelle Bach uses state of the art diagnostics to provide individualized treatment for pets of all ages to ensure high quality of life. Preventative care as well as pet surgery, dentistry, emergency care, and pet boarding is available.
Contact Information:
Pet Medical Center
40150 Winchester Road, Suite 4
Temecula, CA 92591
(951) 676-3531
http://www.petmedicalcenter.net