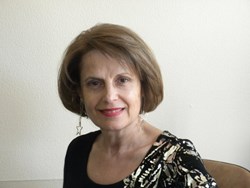 Nobody has to live with painful Migraines and Headaches
Newport Beach, CA (PRWEB) September 30, 2013
Hundreds of thousands of people have overcome headaches and migraines with hypnosis.
There are few reasons for headaches and migraines; in this press release, the news is more about psychosomatic headaches and migraines.
1- Organic headaches and migraines are usually caused by some physical origin.
2- Psychosomatic headaches and migraines are caused by thoughts, actions or situations
Joyce was a teenage girl who lived with her grandma for a long time. Every day she came back from school and she had to wash the dishes. After some time, she got tired of doing it. One day she had a headache, she told her grandma, "Grandma I have a headache, I don't feel I can do the dishes," so her grandma said, "Well, that is not a problem, I will do the dishes today." The next day Joyce came back from school and did the dishes. The third day she did the dishes too. Then, she got an idea: "Why don't I fake having a headache and grandma will do the dishes." So, Joyce started doing that every day, then the headaches became migraines and they started coming on their own daily.
After years and years, Joyce still had the migraines; she got engaged and her fiance suggested going to a specialist, which she did. The specialist did all the necessary tests and exams and he could not find any problem or any reason for the migraines. All he could do for her is give her analgesics. After years and years of suffering, someone suggested to her to go see a hypnotherapist. Recently, Joyce did a search and found Goldlite Hypnosis Institute.
Goldlite Hypnosis Institute did a regression on Joyce; during the regression, she remembered her story with her grandma and remembered faking the headaches to start with, which became migraines later and started coming on their own. The Hypnotherapist, Ms. Renee Sakr, President of GoldliteHypnosis Institute, helped Joyce in thoughts re-processing, re-framing, creating positive thoughts and also taught her how to rely on herself whenever possible without relying on others. Also Joyce was helped with improving her self-esteem and self-confidence.
After few sessions, Joyce overcame the headaches and migraines completely and learned how to stop them in their tracks at the first sign of them starting to act up.