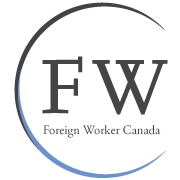 Applicants need to remember that clearing the backlog of applications takes time, and it is important to plan ahead and apply as soon as possible.
Montreal, Quebec (PRWEB) September 30, 2013
After six months of rotating strike, foreign service officers at Canadian embassies around the world reached a tentative agreement with the federal government last week, as reported in CBC News. The strike has been discontinued immediately after the settlement, and foreign service officers have returned to work on clearing the backlog of visa applications.
"This definitely instills a sense of relief in visa applicants who have been affected by the strike," said Marisa Feil, supervising attorney at FWCanada. "However, applicants need to remember that clearing the backlog of applications takes time, and it is important to plan ahead and apply as soon as possible."
The settlement is expected to cost $2.5 million, about 60 percent of the $4.2 million the union originally demanded from the federal government, reported CBC. Nonetheless, Tim Edwards, president of the Professional Association of Foreign Service Officers (PAFSO) seems to be satisfied with the compromise, calling it "a victory for free and fair bargaining."
"This tentative agreement reflects the Government's commitment to reaching fiscally responsible settlements that are fair to Canadian taxpayers and to employees," stated Tony Clement, Treasury Board President. "The settlement represents the efforts of both parties to reach an agreement that is aligned with what was accepted by other public- and private-sector employees."
During the six months of rotating strike in major immigration processing locations, such Beijing, New Delhi, Mexico City, and London, a large backlog has been accumulated, but according to the Globe and Mail, foreign service workers are looking forward to be back and willing to work heavily to eliminate the backlog.
Nonetheless, the strike may have already harmed the tourism, education, and immigration sectors--some visitors and students might have avoided coming to Canada due to the uncertain and lengthy processing times. As reported in a previous press release by FWCanada, some international students could not obtain their visas in time for the fall semester and had to defer their admissions.
This six-month strike by foreign service officers is the longest federal public service strike since collective bargaining was adopted in 1967, stated the PAFSO. Although the PAFSO has ordered an "immediate suspension" of the strike, the tentative agreement is yet to be ratified by both the members of the association and the whole Treasury Board.
About FWCanada:
FWCanada is a Canadian Immigration Law Firm which provides expertise in immigration services such as Temporary Resident Permits, Criminal Rehabilitation, Study Permits and Work Permits. Marisa Feil and her team ensure that each case is closely evaluated to determine the most relevant program. For more information, contact FWCanada at 1-855-316-3555.