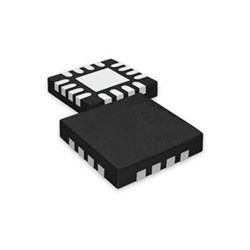 Rancho Santa Margarita, CA (PRWEB) September 30, 2013
Abracon Corporation, a leading supplier of frequency control, magnetic components and timing products is now shipping a complete family of the world's lowest power, real time clocks. Although power consumption for the AB08XX and AB18XX series range from only 15nA to 55nA (depending on timing mode), these devices include a set of features not available in competitive products. These low-power RTC solutions are being offered in various configurations, including up to 256 bytes of memory, VBAT battery backup, digital calibration and all legacy-timing functions, plus a countdown timer, watchdog timer, 0.01 second counter and a flexible output clock generator.
The AB18XX family includes a unique power management capability that allows designers to power gate the MCU or other system components. The built-in system sleep manager enables the MCU to power itself down after configuring a variety of wakeup conditions, including alarms, timers, external interrupts, button pushes, voltage levels or error conditions. This power management and sleep capability can dramatically lower overall system power requirements in battery-life-critical applications.
Abracon has paired the new AB08XX and AB18XX RTC family with high accuracy, ESR optimized, ABS06-107 and ABS07-120 tuning fork crystals for even lower power requirements – typically consuming less than 45nA in crystal oscillator mode at room temperature. These crystals can be digitally calibrated to within 2ppm of timing accuracy.
These RTCs coupled with the ESR optimized Abracon crystals are a perfect fit for ultra-low power applications such as: wireless sensors, consumer electronics, medical devices, smart display cards and smart-grid metering solutions. The AB08XX and AB18XX series can also be used for low-cost time backup in communications devices, white goods and other cost sensitive applications. Instead of using an expensive supercapacitor or battery, an inexpensive 47µF ceramic capacitor can power these RTCs for as long as one hour – providing enough backup time for most power grid failures, while adding less than a few cents to the overall product cost.
Abracon Product Links:
http://abracon.com/Precisiontiming/AB18XX.pdf
http://abracon.com/Precisiontiming/AB18XX.pdf
For technical assistance or sales information on these innovative products, please contact Abracon Corporation at tech-support(at)abracon(dot)com.
Abracon Corporation was established in 1992 with the vision of becoming a top tier global manufacturer of Frequency Control, Signal Conditioning, Clock Distribution and Magnetic Components with local design and technical support. Abracon provides its customers with high quality products, competitive pricing, timely delivery, reliable engineering and technical support, plus production flexibility worldwide.