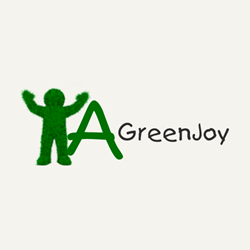 (PRWEB) August 28, 2013
Molly Hardy is proud to announce the creation and launch of her new website venture, http://www.AGreenJoy.com. The website offers a large assortment of all-natural products, with a primary focus on items that are used to enhance one's gardening experience. The site offers products that can help with composting, as well as soil additives and other items that can help with growing tomatoes, herbs, or other plants. Hardy has experience as a gardener herself and has been doing composting for years, so she has the expertise necessary to pick the perfect products to sell on her website for reasonable prices.
There are many excellent products featured within the merchandise of AGreenJoy.com. The site offers composting products such as the Worm Factory 360, which uses worms to compost and create rich soil from the castings of the worms, and the UrBin Grower, which can be filled with soil to help grow one's plants. Additionally, there are a number of soil amendments available on the site such as coconut mulch, glacier dust, and pumice stone, which can add essential minerals to one's soil.
Customer service is of the utmost importance to Hardy regarding each and every transaction made on AGreenJoy.com. She plans to continually update the website with new products such as natural items for kids and pets, as well as kitchen products and vitamins. By periodically updating the website's merchandise, she hopes to encourage customers to keep coming back to check out what new items have been added.
To complement the main website, Hardy is also launching a blog located at http://www.AGreenBlog.com. The blog will feature topics related to the different products featured in the online store such as the worms and Worm Factory 360, as well as what kinds of plants can be grown with these products. Hardy will also talk about what natural products are beneficial to kids, sun tan lotions and cleaning products that don't have harsh chemicals in them, as well as stories and anecdotes from Hardy's personal life that connect to gardening and natural products.
About the Company:
AGreenJoy.com – a division of Katydid Marketplace, LLC – is owned and operated by Web entrepreneur Molly Hardy. A portion of the company's profits will go to the Patti Strong Foundation, which enables women around the world to improve their working conditions while caring for their family's health.
****
Molly Hardy
http://www.AGreenJoy.com
(508) 345-9101
iePlexus, Inc.
http://www.iePlexus.com