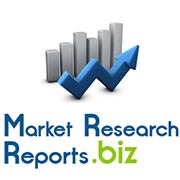 Albany, New York (PRWEB) August 12, 2013
China's automotive finance market is still in the early stage of development due to consumer attitude, risk management and control, etc. While the penetration of automotive finance has exceeded 80% in the United States, India and Brazil, 60% in Japan and Western Europe, and 40% in Russia, it only achieved 15% in China in 2012, indicating huge growth potential.
To check out the complete table of contents, visit: http://www.marketresearchreports.biz/analysis-details/global-and-china-automotive-finance-industry-report-2013
As the core business of automotive finance, retail financing broke a balance of RMB 300 billion in China in 2011, of which, RMB 136.7 billion (41%) was attributable to commercial banks. Affected by the automobile purchase control policy, the retail financing balance witnessed a growth slowdown in 2012, and only increased by 13% year on year to about RMB 339 billion.
Besides the retail financing business, a mature automotive finance market shall include wholesale financing, car rental and leasing, and used car financing businesses. In 2012-2013, following the steps of Dongfeng Nissan and dealer groups, automotive finance companies, such as Mercedes-Benz Financial Services, Volkswagen Financial Services, Toyota Financial Services and BMW Financial Services, also plan to develop China's automotive rental and leasing market.
Browse all the report of this publisher, visit: http://www.marketresearchreports.biz/publisher/67
Volkswagen Finance China Co., Ltd. is a wholly owned subsidiary of Volkswagen Financial Services AG in China. In 2012, Volkswagen Finance covered more than 240 cities in China, had over 1,350 cooperative dealers, and signed 149,168 contracts, up 91% year on year. In February, 2012, Volkswagen Financial Services established Volkswagen New Mobility Services Investment Co., Ltd. In China. In January 2013, Volkswagen New Mobility Services Investment Co., Ltd. announced the successful acquisition of Shanghai Zhenlang Transportation Equipment Leasing Co., Ltd. to carry out the automotive rental and leasing business.
Browse all reports of this category, visit - http://www.marketresearchreports.biz/category/159
Mercedes-Benz Financial is a subsidiary of the Daimler Financial Services Group, and it has two business operations in China, namely, Mercedes-Benz Auto Finance Ltd. Owned Mercedes-Benz Leasing Co., Ltd. In 2011, Mercedes-Benz Financial covered nearly 400 cities and more than 200 dealers in China. In June 2012, Daimler Financial Services Group set up Mercedes-Benz Leasing Co., Ltd. In China to carry out rental and leasing business.
BMW Automotive Finance (China) Co., Ltd., established in 2010, is a joint venture of Germany's BMW AG (58%) and BMW Brilliance Automotive Ltd. (42%). As of August 2012, BMW Automotive Finance covered 233 of the 238 sales outlets in China, and the penetration of BMW Financial soared from the earlier 10% or so to 25%. BMW Automotive Finance mainly conducts the rental and leasing business in cooperation with automotive finance leasing companies.
For China Market premium reports, visit - http://chinamarketreports.blogspot.com/
Global and China Automotive Finance Industry Report, 2013-2016 of ResearchInChina analyzes the policy environment, development status, profit model, penetration and other industrial development indicators of the global and Chinese automotive finance markets, focuses on Chinese automotive finance market segments including wholesale financing, retail financing, rental and leasing, and used car financing, and sheds light on five major foreign automotive finance companies and 17 automotive finance companies in China.
TABLE OF CONTENTS
1. Automotive Finance
1.1 Concept
1.1.1 Definition
1.1.2 Business
1.1.3 Products
1.2 Main Functions and Effects
1.3 Global Auto Finance Development
1.3.1 Development Status
1.3.2 Profit Models
To buy the copy of this report, visit: http://www.marketresearchreports.biz/analysis/172715
2. Development Environment for China's Automotive Finance Industry
2.1 Development of China Automobile Industry
2.2 China's Automotive Finance System
2.2.1 Credit Service System
2.2.2 Laws and Regulations
2.2.3 Supervision
2.3 China's Automotive Finance Policies
2.3.1 Auto Finance Policy
2.3.2 Auto Consuming Policy
2.4 Chinese Consumers\' Purchasing Cars by Loans
2.4.1 Consumption Habits
2.4.2 Attitude
3. Development for China's Auto Finance Industry
3.1 Development Course
3.2 Development Status
3.3 Auto Finance Penetration Rate
3.4 Profit Models
3.4.1 Bank-based Profit Model
4.4.2 Vendor-based Profit Model
3.4.3 Profit Model Based on Non-bank Financial Institutions
4. Segmented Market Analysis of China's Automotive Finance Industry
4.1 Wholesale Financing
4.1.1 Wholesale Market
4.1.2 Business
4.1.3 Marker Bodies
4.1.4 Future Outlook
4.2 Retail Financing
4.2.1 Market Size
4.2.2 Main Products
4.2.3 Future Outlook
4.3 Car Rental and Leasing
4.3.1 Development Status
4.3.2 Automotive Finance Companies Enter into Leasing Market
4.3.3 Market Participants
4.4 Used Car Financing
4.4.1 Transaction Volume of Used Car
4.4.2 Developmental Features of Used Car Market
4.4.3 Development Status of Used Car Financing Market
4.4.4 Future Outlook
5. Global Automotive Finance Companies
5.1 Volkswagen Financial Services AG
5.1.1 Profile
5.1.2 Development Course
5.1.3 Operation
5.2 Toyota Financial Services
5.2.1 Profile
5.2.2 Operation
5.3 BMW Financial Services
5.3.1 Profile
5.3.2 Operation
5.4 Mercedes-Benz Financial Services
5.4.1 Profile
5.4.2 Operation
5.5 Volvo Financial Services
5.5.1 Profile
5.5.2 Operation
Latest Reports:
China Engineering Adhesive Industry Report, 2012-2015: http://www.marketresearchreports.biz/analysis/172681
Engineering adhesive is a sort of product with high intensity and high performance, and it is also called as structural adhesive or half structural adhesive. From 2007 to 2012, China's output of engineering adhesives kept a growth rate of 15.3% and in 2012, it rose to 427,700 tons. At present, engineering adhesive mainly finds application in such areas as construction, wind power generation & photovoltaic, and automobile in China, and the consumption in these three fields accounts for at least 50%.
Engineering adhesives divide into six major categories, i.e., silicone adhesive, epoxy resin adhesive, polyurethane adhesive, cyanoacrylate adhesive, modified acrylic adhesive and anaerobic adhesive; wherein, silicone adhesive is the kind with the largest output, making up around 40% of total output in 2012; followed by epoxy resin adhesive and polyurethane adhesive with their output occupying 30% and 20% or so, respectively. In point of development prospects, silicone adhesive and polyurethane adhesive are developing fairly fast and expected to maintain a growth rate between 15%-20% in the upcoming several years and the proportion of total output of the two will see a rising trend.
Microfinance Market in India 2012-2016: http://www.marketresearchreports.biz/analysis/172717
TechNavio's analysts forecast the Microfinance market in India to grow at a CAGR of 23.49 percent over the period 2012-2016. One of the key factors contributing to this market growth is the enormous potential of the untapped market. The Microfinance market in India has also witnessed increasing commercialization of the loan portfolio. However, over-indebtedness to microfinance vendors could pose a challenge to the growth of this market.
TechNavio's report, the Microfinance Market in India 2012-2016, has been prepared based on an in-depth market analysis with inputs from industry experts. The report covers the market in Northern, North-eastern, Western, Central, Eastern, and Southern parts of India; it also covers the Microfinance market in India landscape and its growth prospects in the coming years. The report also includes a discussion of the key vendors operating in this market.
About Us
MarketResearchReports.Biz is the most comprehensive collection of market research reports. MarketResearchReports.Biz services are especially designed to save time and money of our clients. We are a one stop solution for all your research needs, our main offerings are syndicated research reports, custom research, subscription access and consulting services. We serve all sizes and types of companies spanning across various industries.
Contact
M/s Sheela
90 Sate Street, Suite 700
Albany, NY 12207
Tel: +1-518-618-1030
USA – Canada Toll Free: 866-997-4948
Website: http://www.marketresearchreports.biz/
Blog: http://tmrreports.blogspot.com/
Blog: http://industryresearchnews.wordpress.com/