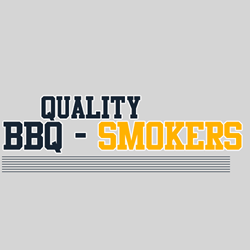 (PRWEB) November 14, 2013
Debra Cufaude is pleased to announce the creation and launch of her new website venture, http://www.BBQ-SmokersAndMore.com. The website offers a broad variety of barbecue grills, smokers, and the accessories that go along with those products. Cufaude has always enjoyed barbecuing and wanted to be able to share her passion for barbecuing with others by providing them with the top quality products in the industry at competitive prices.
There are many excellent products featured on BBQ-SmokersAndMore.com, primarily from Bradley and Landmann. The website offers Bradley barbecues, smokers, the covers, Landmann smokers and barbecues and their covers, commercial smokers, barbecue thermometers, skewers, scrapers, canopies, umbrellas, jerky racks, marinades, barbecue utensils, and plenty of attachments for the barbecues that are offered on the site. One popular product is the Bradley 2-rack, a compact smoker perfect for individuals, small families, or people with limited space. Cufaude also offers a custom cover service, where custom barbecue covers can be developed featuring any initials or logos that the customer wants on them. Every Thursday, new weekly sales and specials are added to the website.
In the future, Cufaude intends to further expand the product lines that are offered on BBQ-SmokersAndMore.com. She plans to add more barbecues and more accessories such as barbecue sauces, rubs, and marinades. She also intends to add some wood chunks for smoking, some tabletop barbecues for tailgating, fire pits, and fire pit covers. By periodically updating the merchandise offered in the online store, she hopes to encourage customers to keep coming back to the site to see what new items have been added.
To complement the main website, Cufaude is also launching a blog located at http://www.QualityBBQ-SmokersBlog.com. The blog will feature topics related to the different barbecues, smokers, and accessories that are offered in the online store, as well as the custom cover service. Cufaude also intends to put in recipes for homemade marinades and sauces, as well as tips and tricks in general about the best ways to use barbecues and smokers.
About the Company:
BBQ-SmokersAndMore.com – a division of Fresh Vision Marketing, LLC – is owned and operated by Web entrepreneur Debra Cufaude.
****
Debra Cufaude
http://www.BBQ-SmokersAndMore.com
(541) 951-5237
iePlexus, Inc.
http://www.iePlexus.com