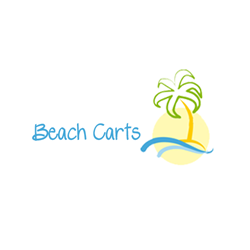 (PRWEB) November 27, 2013
Susan Williams is excited to announce the creation and launch of her new website venture, http://www.BeachCartsAndMore.com. The website offers a tremendous supply of beach carts and parts for those beach carts, which are intended to help customers move things around easier in the sand. Williams recognized the need for beach carts from her own family's experiences at the beach, attempting to move items around in the sand on her own vacations. She realized that people who loved to spend time at the beach like herself would benefit from beach carts that could make trips to the beach a whole lot easier.
There are many excellent products featured on BeachCartsAndMore.com, primarily coming from Wheeleez, which has been recognized as one of the greatest brands in the industry regarding beach carts. In the future, Williams plans to further expand the product lines available in the online store, as well as add new beach products such as beach chairs and umbrellas. By periodically updating the merchandise, Williams hopes to encourage customers to keep coming back to the site to check out what new items have been added.
Customer service is very important to Williams regarding each and every transaction made on BeachCartsAndMore.com. She wants to be able to respond to any customer feedback and she knows that the unique products featured on her website are high quality as she has made sure to test them herself.
To complement the main website, Williams is also launching a blog located at http://www.BeachCartsBlog.com. The blog will feature topics related to the different products that are prominently featured in the online store. The overall purpose of the blog is to help guide customers towards making informed decisions when they are purchasing products from the website.
About the Company:
BeachCartsAndMore.com -- a division of Williams Group, LLC -- is owned and operated by Web entrepreneur Susan Williams.
****
Susan Williams
http://www.BeachCartsAndMore.com
(678) 449-4701
iePlexus, Inc.
http://www.iePlexus.com