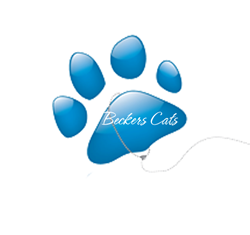 (PRWEB) August 31, 2013
Steven Becker is excited to announce the creation and launch of his new website venture, http://www.Beckers-Bargains.com. The website offers cat products of all different varieties including cat furniture, cat toys, litter boxes, cat carriers, and more. Becker has always had a lot of cats in his family and has a great deal of experience when it comes to purchasing cat products; by launching his website, he wanted to share his knowledge of cat products with his potential customers to ensure that they are able to find the highest quality items for their beloved pets.
There are plenty of excellent quality items featured within the merchandise of Beckers-Bargains.com. There is a wide selection of cat furniture available including scratching posts that feature sisal instead of carpeting, as cats are known to enjoy the scratching posts with sisal rope even more. Becker is also looking into cat-themed items for the home. "I'm offering products that cat lovers are interested in," Becker stated.
Customer satisfaction is something that is very important to Becker regarding each and every transaction made on Beckers-Bargains.com. He has designed the website so that the layout will be easy for customers to navigate and also intends to be competitive with other online vendors when it comes to the pricing of his items. Becker is always doing research to ensure that his website is the best place for customers to purchase quality cat products at low prices.
To complement the main website, Becker is also launching a blog located at http://www.BeckersCatsAndStuff.com. The blog will feature topics related to personal experiences that Becker has had with cats and with the different types of cat products that are available in the online store. Becker's goal with the blog is to help guide his customers towards making informed decisions when purchasing products on the website.
About the Company:
Beckers-Bargains.com – a division of Becker's Bargains, LLC – is owned and operated by Web entrepreneur Steven Becker.
****
Steven Becker
http://www.Beckers-Bargains.com
(636) 287-6938
iePlexus, Inc.
http://www.iePlexus.com