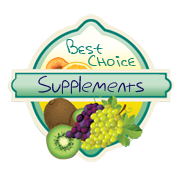 (PRWEB) August 23, 2013
Marilyn Zeman is pleased to announce the creation and launch of her new website venture, http://www.BestChoiceSupplements.com. The website offers the very finest quality food supplements and also features information about what benefits customers can get from these products. Zeman has always been interested in food supplements and has taken them to enhance a healthy lifestyle since she was a child. "I just want to help people," Zeman stated. "I think nutrition is the best way to go about it."
There are many excellent products offered on BestChoiceSupplements.com, such as iodine supplements that help with thyroid problems and with motivation, supplements that help with digestion, as well as a product called Brain Booster, which is very effective with helping people when it comes to studying for exams and retaining information. With the large variety of supplements offered on the site, there is certain to be something for everyone.
In the future, Zeman intends to expand the product lines that are offered on BestChoiceSupplements.com. There are always new supplements coming out and she intends to periodically update the website's merchandise in order to encourage customers to keep coming back to the site to see what's new. Customer service is very important to Zeman and she wants to take an interest in each and every customer and anyone who asks her any questions about the products.
To complement the main website, Zeman is also launching a blog located at http://www.BestChoiceSupplementsBlog.com. The blog will feature topics related to the different products that are offered in the online store. There will be information regarding which products work best for certain health issues, such as helping with the skin, soothing the joints, and preventing diabetes and weight gain. By providing customers with additional information regarding these supplements, Zeman hopes to guide them towards making informed decisions when purchasing products on the site.
About the Company:
BestChoiceSupplements.com – a division of MRZ Unlimited, LLC – is owned and operated by Web entrepreneur Marilyn Zeman.
****
Marilyn Zeman
http://www.BestChoiceSupplements.com
(708) 420-2365
iePlexus, Inc.
http://www.iePlexus.com