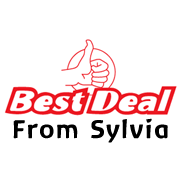 (PRWEB) August 22, 2013
Sylvia Humphreys is excited to announce the creation and launch of her new website venture, http://www.BestDealsFromSylvia.com. The website offers a wide variety of attractive handbags and purses that are perfect for the working woman. As a woman who worked in the purchasing field for more than forty years, Humphreys has seen the challenges that are faced by the working woman and wants to be able to help her customers with their professional lives by offering excellent products.
There are many excellent products featured on BestDealsFromSylvia.com; some of the purses are made of leather, while others are made from embroidered fabric. There are purses that have been catered towards animal lovers, as well as several evening purses that are available in different colors. There are also other luggage-related products including iPad cases and briefcases, as Humphreys recognizes that there are women who travel that need items like those.
In the future, Humphreys plans to add even more interesting products to BestDealsFromSylvia.com, particularly types of products that will appeal to the working woman. For instance, she intends to add items such as scarves and gloves, as well as an even broader selection of purses. By periodically updating the website's merchandise, she hopes to encourage customers to keep coming back to the online store to see what's new.
To complement the main website, Humphreys is also launching a blog located at http://www.BestDealsFromSylviaBlog.com. The blog will feature topics related to the theme of the working woman and the things that they have to face in the working world. "The working woman often faces a long commute; she also faces placing her children in daycare; what kind of a lunch does she want to take, what kind of dress attire should she be wearing, is she interviewing, is she climbing the corporate ladder?" Humphreys stated, in regards to the sorts of ideas that will be discussed on the blog.
About the Company:
BestDealsFromSylvia.com – a division of Best Deals From Sylvia – is owned and operated by Web entrepreneur Sylvia Humphreys.
****
Sylvia Humphreys
http://www.BestDealsFromSylvia.com
(909) 797-0166
iePlexus, Inc.
http://www.iePlexus.com