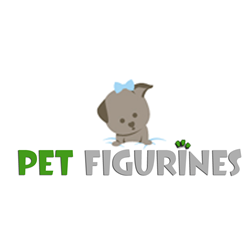 (PRWEB) August 22, 2013
Karla Gubbine is proud to announce the creation and launch of her new website venture, http://www.BestFriendFigurines.com. The website offers a grand variety of animal-based miniature figurines, which have been made with great care and in great detail. She believes anyone who purchases figurines from her website will be extremely satisfied and surprised as to how much quality and value they have. Gubbine has always been interested in figurines. "Figurines reflect a person's personality and what they think is most important in their life," she stated.
There are many wonderful types of figurines available on BestFriendFigurines.com, with different choices that will fit different people. There are plenty of cat and dog figurines for those who like to get figurines representative of their pets, such as tabby cat, Persian, and Siamese cat figurines, pug, terrier, Rottweiler, pit bull, and Doberman figurines, alongside many others. Also available are a large number of exotic animal figurines including panda bears, lions, giraffes, and more.
In the future, Gubbine plans to further expand the figurine selection that is offered on BestFriendFigurines.com. She wants there to be a more varied reflection of some of the animals, such as multiple figurines of the same type of animal, but in different poses. By periodically updating the merchandise sold on the main website, Gubbine hopes to encourage customers to keep coming back to see what's new. Eventually, Gubbine also hopes to give customers the ability to make figurines look similar to what their pet looks like, as far as coloration.
To complement the main website, Gubbine is also launching a blog located at http://www.PetFigurinesInfo.com. The blog will feature topics related to the different types of figurines that are offered in the online store, in order to help potential customers find exactly what they are looking for and make informed decisions when it comes to purchasing products from the site.
About the Company:
BestFriendFigurines.com – a division of KDG Solutions, LLC – is owned and operated by Web entrepreneur Karla Gubbine.
****
Karla Gubbine
http://www.BestFriendFigurines.com
(302) 494-4693
iePlexus, Inc.
http://www.iePlexus.com