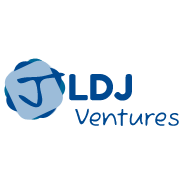 (PRWEB) August 28, 2013
Larry Jons is excited to announce the creation and launch of his new website venture, http://www.BestHomeDesignHere.com. The website offers a large variety of high quality home décor products including linens, wall hangings, bed sheets, comforters, pillow cases, bookshelves, and table cloths, among many other interesting products. Jons understands that many people need these sorts of products in order to decorate their homes and spruce up the place that they live in and wanted to provide his potential customers with many different options to choose from.
All of the products that are featured on BestHomeDesignHere.com are of the highest possible quality, from the well-made sheets to the decorated shelves that can be hung on the wall, because Jons is aware that his customers want only the best products when it comes to the décor of their homes. These high quality products are all priced competitively and when it comes to things like bed sheets, the website offers all sizes from twin to king.
In the future, Jons plans to further expand the merchandise that is offered on BestHomeDesignHere.com. He intends to add more products to the current categories on the website and may also add other types of related products such as curtains. By periodically updating the website's merchandise, he hopes to encourage customers to keep coming back to the site to check out what new products have been added.
To complement the main website, Jons is also launching a blog located at http://www.BestHomeDesignHere.com. The blog will feature topics related to all of the different products that are prominently featured in the online store. Jons' intention with these informational blog posts is to help guide his customers towards making informed decisions when purchasing products from his website.
About the Company:
BestHomeDesignHere.com – a division of LDJ Ventures, Inc. – is owned and operated by Web entrepreneur Larry Jons.
****
Larry Jons
http://www.BestHomeDesignHere.com
(319) 438-1216
iePlexus, Inc.
http://www.iePlexus.com