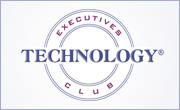 Chicago, IL (PRWEB) November 07, 2013
Technology Executives Club has tapped CBIG Consulting's President and notable BI/Big Data expert Todd Nash to moderate its 2013 Business Intelligence and Big Data conference focusing on "Best Practices for Harnessing Big Data Analytics for Business Leaders and Results."
Mr. Nash will moderate a panel of senior IT executives from several successful Chicago-based, global corporations with executive briefings from prominent BI specialists. The goal is to help business stakeholders and executives gain a better understanding of the importance of data as it relates to their business, and the session will include practical, proven strategies in leveraging all types of data to their best advantage.
The seminar will be held at the Union League Club's Main Lounge, 65 W. Jackson Blvd, Chicago, IL 60604 from 12:30 p.m. to 5:00 p.m. Complimentary VIP passes are available for IT executives and their staff. For more information and registration visit http://www.technologyexecutivesclub.com/vipdr.php.
About CBIG Consulting (CBIG)
CBIG Consulting, a division of Chicago Business Intelligence Group, Inc., is an international team of experts in Data Warehousing, Business Intelligence, Big Data Analytics, and Cloud-based Analytics platforms. CBIG consultants average fifteen years of direct experience in the field working with global enterprises, mid-size businesses, and non-profit organizations in solving mission-critical reporting and analytical needs. CBIG is headquartered in the Chicago, IL area, and has additional offices in San Francisco, CA, Boston, MA, Denver, CO, Austin TX, and Sydney, NSW, Australia. For more information, please visit http://www.cbigconsulting.com.