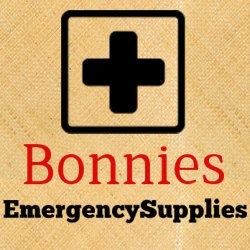 (PRWEB) December 06, 2013
Bonnie Hamilton is excited to announce the launch of her new website venture, http://www.BonniesEmergencySupplies.com, which features some of the best products in food storage solutions. The website has 72 hour kits for families, along with family plans that can last a few months to a full year. Hamilton started this website using her own personal experience. Hamilton has been interested in food storage and preservation her whole life, having come from a large family, and aims to help younger families with less experience and available resources start out in food storage.
For families that do not have access to fresh products to start their food storage, BonniesEmergencySupplies.com offers kits and information that will help them start off their supply without getting overwhelmed. Hamilton continually updates the inventory as she finds products she feels will benefit her customers, even offering survival kits specifically designed for mothers with younger children in mind. Unlike many other companies, Hamilton has personal contact with her supplier, Ready Reserve Foods, which is a local supplier to the company in Twin Falls, Idaho. In addition to having a supplier she personally trusts, Hamilton is available for questions and concerns her customers have in regards to building their own food storage.
Hamilton's goal for BonniesEmergencySupplies.com is to help people in their search for products and establish the company as a ready resource that continually finds products that will be helpful for its customers. With products such as the water bob, a 100 gallon containment system that sits in a standard bath tub for emergency water during inclement weather, the website features products customers can count on during an emergency and the information they need for proper use.
In addition to the website, Hamilton is also launching a blog located at http://www.BonniesEmergencySuppliesBlog.com. On the blog, Hamilton covers topics such as recipes, how to get started with food storage, step-by-step guides on buying emergency supplies, and how to store food. The goal of the blog is to present useful tips and information that will help families prepare for emergencies in an easy to understand format. The blog will also feature motivational information and tips, since preparation is more than just food and water. Hamilton believes being prepared includes emotional needs and covers a holistic approach to prepare families for any conditions.
About the Company:
BonniesEmergencySupplies.com -- a division of BSH Enterprises, LLC -- is owned and operated by Bonnie Hamilton.
****
Bonnie Hamilton
http://www.BonniesEmergencySupplies.com
(208) 324-3413
iePlexus, Inc.
http://www.iePlexus.com