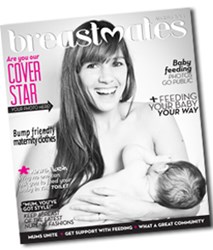 Waikato, New Zealand (PRWEB UK) 28 October 2013
Online Asset Partners, a successful online advertising company in New Zealand, closed the deal with Breastmates, a locally owned home-based online business in the Waikato, to push the website's full potential in the maternity market.
Waikato, New Zealand- Online Asset Partners, New Zealand's premier online marketing company are using their online marketing expertise to push Breastmates, a one-of-a-kind online maternity store, to take the lead on the maternity and pregnancy clothing niche in the country. Company officials met with Online Asset Partners to discuss effective internet marketing strategies that will improve customer engagement in their area. Evaluation is the first step in achieving the website's online growth. In order to promote the site, Online Asset Partners analysed the online website activity to apply specific marketing strategies that meet the needs of the business.
The market for pregnancy clothing, breast feeding attire and breast feeding products is highly competitive, therefore, timely and attainable goals and strategies are essential to creating positive results. To push the brand's name, Online Asset Partners used proven tools and strategies to increase confidence in the brand, improve their online reputation and to target new customers with measurable results. The company improved the look of their website for easier navigation and easy to follow content to enhance website visibility. With years of experience on the field of online marketing, growing the business was easily achievable for Online Asset Partners.
The strategies used by Online Asset Partner for Breastmates are Search Engine Optimization (SEO), AdWords, Social Media Marketing, Website Content and Design, and effective use of Google Analytics for accurate measurement of the business leads or success.
An improved Breastmates site is now accessible to new and expecting mothers. They offer a wide range of pregnancy clothing, maternity lingerie, breast pumps, breastfeeding clothes, and all breastfeeding & bottle feeding products. To learn more about this business and their offers, visit their website.
Contact:
Breastmates
Website: http://www.breastmates.co.nz/
Phone: 07 827 8235
Online Asset Partners
Website: http://www.onlineassetpartners.co.nz
Phone: 0800 400 736