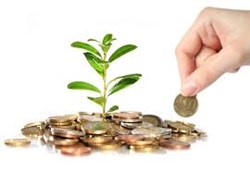 Micromanagement and hesitancy are the enemies of innovation and expansion.
Las Vegas, Nevada (PRWEB) December 26, 2013
"You'll always get somewhere faster if you know exactly where you want to go and how to get there," said Joseph Ferriolo, president of Wise Business Plans, which creates plans for national and international startups and expanding businesses. "A well-crafted business plan is a roadmap to success, allowing company management to follow designated landmarks and avoid potholes, allowing for accelerated growth with minimized risk."
In addition to careful planning, businesses that expand quickly with stability have these three things in common, said Ferriolo:
1. They know how to think like their market demographic. "Market research is so vital to fostering successful growth," said Ferriolo. "That's why we place such an emphasis on up-to-date demographics profiles in our business plans -- you have to think like a customer to sell to one."
2. Know and capitalize on your competitive advantages. "We ask every client to work with us in creating a list of their company's competitive advantages within the market place. If you don't know what makes you special, you can't know what emphasize with investors and customers. And if you don't know what to emphasize, you'll make missteps that slow down growth."
3. Expect growth and make decisions quickly to support that growth. Business owners and executives often get caught up in meeting after meeting, tying important decisions up in opinions and red tape. "Designate decision makers -- or decision-making positions -- in your business model, then trust those people to act," said Ferriolo.
"Micromanagement and hesitancy are the enemies of innovation and expansion."
Wise Business Plans (http://www.wisebusinessplans.com), staffed with professional MBA writers, researchers and financial experts, is a trusted partner for businesses across a broad spectrum of products and services. Our mission is to empower our clients to make the best possible business decisions, boost company performance and facilitate their funding success by laying the groundwork for strong businesses that excite, inspire and retain talented and exceptional employees.