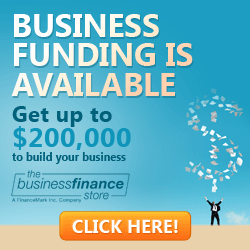 Funding is Available at Business Finance Store
Santa Ana, CA (PRWEB) July 10, 2013
As Business Finance Store continues to promote the growth of small businesses, owners such as Jorge Salazar continue to acquire major capital in short periods of time. In fact, Salazar's business -- Cuban Crafters Cigars -- acquired over $120k in less than 2 weeks through Business Finance Store's Revenue-Based Lending program.
More importantly, the terms consisted of a 24-month unsecured loan with lower than usual rates. Typically, the longest term for a revenue-based loan is 12 months. In total, Cuban Crafters Cigars received $121,880 for their 24-month loan.
"They seemed like the perfect candidate," said Steve Orlandella, Senior Consultant at Business Finance Store. "With a solid time in business and funds being used for expanding a 1.3 mm dollar enterprise, we wanted them to be the first to apply."
Cuban Crafters Cigars is an 8 year old online store that not only sells popular brand cigars and accessories, but they also manufacture their own line of premium handmade cigars. Their business is starting to take off and they needed funds quickly not only to expand their inventory, but to add an addition to the manufacturing site.
For over 10 years, Business Finance Store has been helping startups and other small businesses legally structure their companies, find the right franchises, get the funding they need, and help existing businesses continue to thrive.
Since expanding nationwide in 2007, Business Finance Store has helped thousands of companies and have funded over $100 Million in business credit lines, not including SBA loans.
For more information, or a free, no-obligation analysis of your business needs, visit the Business Finance Store website at http://www.businessfinancestore.com. To learn more about Business Finance Store's Revenue-Based Lending program, call Steve Orlandella directly at 949-777-6103.