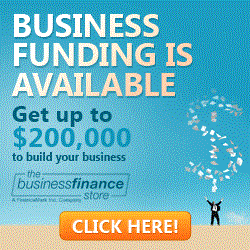 Funding is Available at Business Finance Store
Santa Ana, CA (PRWEB) August 02, 2013
Innovative Energy Solutions (IES) recently worked with the financing experts at the Business Finance Store to procure over $90,000 to help IES facilitate their goal of delivering and installing an alternative energy resources infrastructure to deliver Compressed Natural Gas (CNG).
In business since 2011, IES has focused on making the U.S. energy independent and environmentally conscientious by using CNG for fleets and private vehicles. CNG is safer in case of spills. Because it is lighter than air, it is eminently better for the environment than gasoline or diesel. It emits fewer pollutants and reduces greenhouse gases by over 26 percent. Additionally, there is an abundance of natural gas, so it is less expensive to consumers—as low as $1.85 per gallon.
"Low-cost, domestic abundance and simple engine conversions make CNG the alternative fuel that can provide America's energy needs," according to energy expert and the head of IES James Mora.
Other European and South American countries have shifted toward the use of CNG. America has begun to follow suit. Experts project that the annual growth rate of the CNG market in the U.S. will exceed 25 percent, especially in the southeast and northeast where IES has a stronghold.
Thanks to the financial assistance of the team at the Business Finance Store, IES is moving closer to making consumer CNG use a reality.
The Business Finance Store is a business financing and consulting firm that offers customized Business Financial Solutions. Seasoned professionals offer assistance in a variety of financial solutions to help small businesses succeed such as: Business Financial Solutions, Legal Solutions, and Accounting Solutions.
For 10 years The Business Finance Store has been helping startups and other small businesses legally structure their companies, find the right franchises, get the funding they need, and achieve the American dream of owning their own successful business. Since expanding nationwide in 2007, they have helped thousands of companies and have funded over $100 Million in business credit lines, not including SBA loans. The Business Finance Store sees limitless potential in the current climate, and looks forward to many strong years of growth to come.
For more information, or a free, no-obligation analysis of your business needs, visit The Business Finance Store website: http://www.businessfinancestore.com.