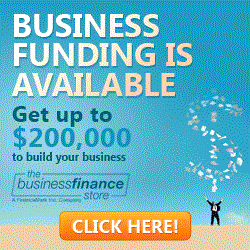 Funding is available at Business Finance Store.
Santa Ana, CA (PRWEB) August 05, 2013
Premiere Distillery, a family-owned business, recently sought out the financial experts at the Business Finance Store to find funding for their first product, Real Russian Vodka. The result was a windfall of over $150,000 to bring a dream to life.
The only American vodka handcrafted in the U.S. by a real third-generation Russian master distiller who immigrated to the U.S.in the late seventies, Premiere Distillery was a dream that took more than 30 years to become a reality. "It's an amazing process, and I love being a part of it—even if it means cleaning the mash tank every now and then," suggests Inna Feldman-Gerber, President of Premiere Distillery and daughter of the founder.
Real Russian Vodka got its name from the patriarch of the family, whose nickname happens to be 'Real Russian.' Based on a tightly held family recipe, Real Russian is a small-batch, wheat-based vodka that Wine Enthusiast Magazine gives a 92 rating and calls "clean, with zingy citrus and pine notes, almost like a superlight gin. Brisk and well-balanced, this would work well in a wide range of cocktails."
Happy to be a part of this amazing story, the Business Finance Store feels privileged to have the opportunity to help such a worthwhile enterprise find the funding they need. Then again, that is what the Business Finance Store does.
Every day their financial and business experts focus on helping entrepreneurs and small business owners gain access to the right financing and credit they need to make their venture a success. Premiere Distillery is one more triumph.
The Business Finance Store is a business financing and consulting firm that offers customized Business Financial Solutions. Seasoned professionals offer assistance in a variety of financial solutions to help small businesses succeed such as: Business Financial Solutions, Legal Solutions, and Accounting Solutions.
For 10 years The Business Finance Store has been helping startups and other small businesses legally structure their companies, find the right franchises, get the funding they need, and achieve the American dream of owning their own successful business. Since expanding nationwide in 2007, they have helped thousands of companies and have funded over $100 Million in business credit lines, not including SBA loans. The Business Finance Store sees limitless potential in the current climate, and looks forward to many strong years of growth to come.
For more information, or a free, no-obligation analysis of your business needs, visit The Business Finance Store website: http://www.businessfinancestore.com.