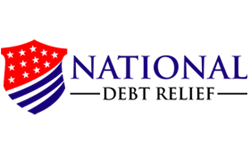 There is a confusing question as to whether spending in cash or credit is better.
Los Angeles-Long Beach, CA (PRWEB) November 14, 2013
National Debt Relief discusses the pros and cons of the two purchasing tools that are always pitted against each other: cash and credit. In an article published on November 9 entitled "Be A Smart Spender: Should You Pay In Cash Or Credit," the debt relief company wishes to give consumers further information about smart spending.
The article admits that smart spending is necessary because it can help the consumer keep themselves from a financial crisis. But there is a confusing question as to whether spending in cash or credit is better. The article hopes to help consumers choose by giving the important effects of both - good and bad.
Beginning with cash spending, the article notes how this will primarily keep consumers from overspending. If the consumer runs out of cash, they naturally cannot spend anymore. Not only that, it will also encourage consumers to turn to a budget plan. If they have no choice but to keep their spending within their monthly income, a budget will prove to be very useful. And since most consumers find it hard to spend cash than credit, a cash only purchase policy will make them think twice before going through a transaction.
When it comes to credit spending - specifically credit card spending, the article mentions that the main benefit is providing consumers with a credit history. Credit cards are also offered with reward programs. That means the consumer can get something out of the purchase like discounts, freebies and even cash back rewards. The consumer can also benefit from the cashless transaction. It helps protect the cash from being misplaced or worse, stolen. Lastly, the consumer is also able to use it for emergencies. This can prove to be useful for expensive and unexpected situations. It can be a great comfort for consumers who do not have an emergency fund - at least if only temporary.
While the article may seem like it is leaning towards the use to credit cards, National Debt Relief is quick to point out the disadvantages of using credit cards. The article explains how this will put the consumer in debt. Also, there is a high possibility that the consumer will end up paying a higher amount than the value of the item that they got. That is thanks to the interest rate and finance charges.
In the end, the article states that balancing both purchasing tools will prove to be beneficial for the consumer. National Debt Relief encourages consumers to improve their financial management habits so they will not get in trouble when they use their credit cards.
To read the whole article, visit http://www.nationaldebtrelief.com/smart-spender-pay-cash-credit/.
National Debt Relief is a BBB accredited company that had been ranked as the number one debt settlement company by TopConsumerReviews and TopTenReviews this 2013. They offer debt settlement as their primary debt solution but they also offer an extensive library of articles that discusses debt, debt relief and personal finance topics. They are a proud member of the International Association of Professional Debt Arbitrators and the US Chamber of Commerce.