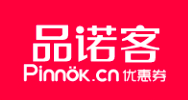 Best coupon sharing and searching web site in China.
(PRWEB) September 30, 2013
Pinnok.com, one of the world's largest digital coupon marketplaces, is launching its domestic branch Pinnok.cn today.
Pinnok.com has been advocating customers to "lead a quality life with a low price." Hence it's been dedicating to collecting the most comprehensive data from over 60, 000 online retailers, including amazon, Newegg, GNC and so forth. Pinnok.com also makes its web site as a community in which each user could share, rate and search the deals there.
Pinonk.cn targets Chinese consumers. The main difference between the two website would be the source. Pinnok.cn covers coupons from Chinese online retailers and some abroad online retailer who could deliver the products and service to Chinese consumers, such as Amazon, Expedia, GoDaddy, GNC, and etc. However, both Pinnok.com and Pinnok.cn cover the categories of apparel, beauty and health, computer electronics, telecommunications, travel, entertainment and more.
Coupon sharing is very popular in US, but in China this is a relatively new business. With the launch of Pinnok.cn, people there could save big when purchasing online.
At Pinnok's core is the ability to search for coupons and super promotional deals available from all the major online shopping stores. However, Pinnok is more than just a typical coupon site. For example, according to a recent site announcement, Product and Service reviews are coming very soon. Beyond the ability of finding currently running deals, another exclusive feature allows users to access future store promotions, enabling highly effective control of their purchase decisions.
To know more about Pinnok China, please visit http://www.pinnok.cn.