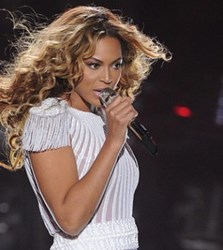 (PRWEB) October 01, 2013
2013 was a great year for concert events and tours, and it isn't over yet. There were music festivals like Bonnaroo and Coachella that went on for days, top concerts like Beyond and Justin Timberlake that pop fans enjoyed, as well as country concerts like Taylor Swift and Kenny Chesney that were off the charts. The following is a summary of some of the year's best concerts along with the ticket price breakdown of each.
Best Tours of the Summer:
Beyonce: Mrs. Carter Show World 2013
After performing in the halftime show of the Super Bowl XLVII, Beyonce announced that she would go on tour for her fifth time, but this time as Mrs. Carter. The tour started on April 15th, and will end on December 22. By the end of the tour, Beyonce will have performed 47 times in the U.S., and 107 shows total all over the world. As of June 2013, the tour has brought in $55.6 million, according to Pollstar. Tickets to this top performer's show are scarce and come in at a $115.14 average price.
Justin Bieber "Believe" Tour
The nineteen-year-old pop star Justin Bieber has been touring since September 29, 2012 and will not stop until December 8, 2013. His concerts have brought in $1,225,230, which is the average box office gross per city. According to The Associated Press, the average ticket price to this star's concert is $80.77. By the end of his Believe Tour, Bieber will have played in over 150 shows all over the world. It would be shocking if the teen did not take a break right after more than a year of concerts. There still are a few months left, however, so buy your tickets now!
Justin Timberlake/Jay-Z: Legends of Summer
Justin Timberlake sure has come in strong in 2013. Teaming up with Jay-Z, the two have had an exciting summer of performing. A short tour, it started on July 17th in Canada, and stayed in the U.S. until they finished on August 16th. A smaller tour than Beyonce, Bieber, and other pop stars, this tour included only 14 shows in total. Average ticket prices varied from each venue, with the most expensive ticket at Yankee Stadium. The average price to get into that concert was $336.
Ticket Monster is the number one stop to find tickets to all the top concerts. When they are sold out on other sites, Ticket Monster will come to the rescue. Not only does Ticket Monster always have tickets for sale, but they are offered at the lowest prices on the web. Beyonce, Bieber, and Justin Timberlake are just some examples of the many concerts Ticket Monster provides for its customers. Visit Ticketmonster.com for more details.