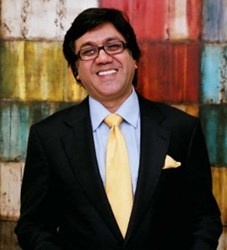 Madison Ave Smiles Dental, is the perfect place for dental patients who want to improve their smiles or enhance their already-impressive smiles.
New York, NY (PRWEB) October 29, 2013
People deserve a smile that can impress others and make them look confident. Of course, teeth are the most important components of any smile and no smile can look beautiful without good looking teeth. It could be considered a challenge in the past to have good looking teeth but with cosmetic dentistry in its full bloom today, smile make overs are routine and predictable.
A cosmetic dentist can help people with a great smile today. There several methods, temporary and permanent, that can restore the beautiful smiles now. People who don't have any teeth due to old age or missing teeth due to an accident can now look beautiful and perfect while smiling with the latest techniques that are being used in cosmetic dentistry. Cosmetic dentistry takes the old and conventional dentistry a step further and serves dental patients with the strength of their teeth while focusing mainly on the esthetic beauty of the teeth.
The beautiful celebrity smile that people wish for is now possible with minimally invasive procedures. The best thing about cosmetic dentistry is that it works mostly with minimally invasive methods so the patients don't have to lose a lot in order to get a little. It is possible today to have porcelain veneers and dental crowns without the removal of a lot of tooth enamel. Furthermore, the modern technology that cosmetic dentists use makes it possible to complete the treatments way quicker than before.
Madison Ave Smiles Dental is the perfect place for dental patients who want to improve their smiles or enhance their already-impressive smiles. For anyone looking for cosmetic dentist in New York, Dr. Fuad Malik is the go to guy. Dr. Fuad Malik has been helping patients with all kinds of dental problems at Madison Ave Smiles Dental while using the latest technology to ensure the safety, security and longevity of the treatments. He is known for his knowledge of dentistry as well as the latest equipment in use.
The idea of dentistry has changed in the recent decades and people have started to think differently about themselves. Teeth are not only for chewing foods but another important purpose they serve is to make a person look beautiful. Today, most of the celebrities can't think of appearing on the camera without having a cosmetic dental treatment. The modern cosmetic dentistry methods give them the desired white and beautiful teeth in no time at all.
It is great news for the residents of New York that they can now have dental treatments from Dr. Fuad Malik. Dr. Fuad Malik has helped scores of patients with porcelain veneers, dentures, dental implants and many other cosmetic dental treatments. He's known for taking latest courses on the use of modern equipment in cosmetic dentistry and all the recent dental procedures. His minimally invasive dental treatments have proved to be a great way for dental patients who never felt comfortable in dentists' offices due to anxiety and nervousness. Dr. Malik has received post graduate cosmetic dentistry training at NYU ad UCLA, the latter being the home of cosmetic dentistry.