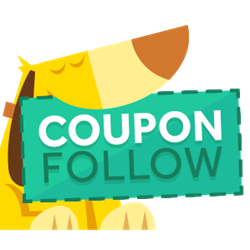 We've seen an influx in the number of online retailers that participated in pre-Black Friday coupon promotions on social media, and project even more will share coupons over social media networks this holiday season compared to 2012
Madison, NJ (PRWEB) November 29, 2013
Today CouponFollow.com, a popular social media based coupon code aggregation website, reported early indications that even more retailers and consumers will utilize social media to find and share coupon discounts this holiday season. "We've seen an influx in the number of online retailers that participated in pre-Black Friday coupon promotions on social media, and project even more will share coupons over social media networks this holiday season compared to 2012," stated CouponFollow founder Marc Mezzacca.
CouponFollow found an estimated 18% increase in Thanksgiving related coupons being shared on Twitter and a 21% increase in overall holiday related coupons compared to the same period last year. "These are early projections, and some of is related to shopping holidays coming later in the month, but it's a clear indicator retailers are getting involved in promoting on social media," stated Mezzacca. "And it's not only the retailers, more consumers are using social media as a way to find and share discounts from their favorite brands."
CouponFollow also announced its yearly Black Friday and Cyber Monday real-time savings sections. CouponFollow finds coupon codes as they are posted on social media networks, such as Twitter and Facebook, and provides shoppers real-time coverage of all the hottest coupon codes mentioned.
Popular coupons found during the entire holiday season can be found at: http://couponfollow.com/holidays.
Anyone can use the CouponFollow site to find savings, but visitors also have the option to connect their Twitter account allowing them to easily share coupon savings with friends, family and followers directly from the CouponFollow website.
About CouponFollow
CouponFollow is a social media based coupon code search engine and directory. CouponFollow tracks coupons mentioned on social media networks and allows online shoppers to easily find the hottest coupon savings based on social media trends.