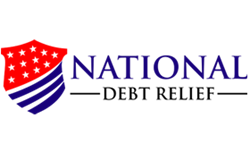 Consumers should stop obsessing too much about the state of their credit score.
New York, NY (PRWEB) August 24, 2013
Leading debt settlement company, National Debt Relief, publishes an interesting article that encourages consumers to let their credit score drop. While most financial experts will encourage people to build up their credit ranking, the debt relief company reveals situations wherein it is wiser for consumers to allow their credit score to go down.
The online publication is titled "When Is It Smart To Let Your Credit Score Drop?" It was published on August 18, 2013 on the website of National Debt Relief.
It begins by explaining what a good credit score can bring to a consumer's financial life. It opens the door for a lot of financial opportunities like low interest rate on loans, employment possibilities, business partnerships and even a good home in a respectable neighborhood. But despite all of these,the debt relief company believes that sometimes, consumers must let their credit rating fail.
Here are some of the situations mentioned in the article:
1. Debt relief program. When a consumer is trying to get out of debt, there are instances and financial situations wherein they have to opt for programs that can damage their scores. Among these programs include balance transfer, debt settlement and bankruptcy.
2. Closing credit card accounts. One of the things that consumers must know is to minimize the temptations that led them into debt. Most of the time, credit cards are involved so it may be necessary to cut off some accounts save for one or two. This will lower the consumer's credit score but it will keep them from incurring debt - which is more preferable than the former.
3. New account application. Another reason that will create a negative impact on the credit score is applying for a new account. If the loan will lead the consumer to achieve a financial goal, this is a sacrifice that will have to be taken.
The whole point that National Debt Relief would like to drive at is this: consumers should stop obsessing too much about the state of their credit score. While it is important to keep it high, consumers must remember that credit scores can be rebuilt. Allowing it to go down does not mean it will stay down.
The article proceeds to enumerate different tips to help consumers improve their credit score. This includes paying dues on time, keeping the debt balance at 35% of the credit limit, being smart about borrowing decisions, spacing credit card applications and keeping diverse type of debts.
The debt relief company also encourages consumers to monitor their credit reports. This will help them catch any decline that could happen before anything worse could happen.
To read the whole article, click this link: http://www.nationaldebtrelief.com/when-is-it-smart-to-let-your-credit-score-drop/.
National Debt Relief is a BBB (Better Business Bureau) accredited company that specializes in debt settlement. They are also a member of the AFCC (American Fair Credit Council) and the US Chamber of Commerce. Consumers considering to use debt settlement to get out of debt is encouraged to call 888-703-4948 so they can talk to a debt negotiator certified by the International Association of Professional Debt Arbitrators (IAPDA).