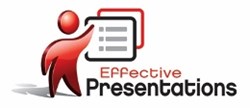 Words are only painted fire; a look is the fire itself. ~ Mark Twain
Lakewood, CO (PRWEB) December 18, 2013
Extreme Video Marketing, a burgeoning division of Lakewood-based Effective Presentations, has recently signed the USA Gymnastics State Championships and will help the organization promote its amazing talent through individual competitor videos.
"This is a huge project for Extreme Video Marketing, and we are definitely up to the challenge," says Mike Fruciano, founder of Effective Presentations. "Few people realize just how much we can do in our studio and on location. This is the perfect opportunity for us to showcase Extreme Video Marketing's capabilities, while at the same time showcase some incredibly talented athletes."
Under the umbrella of Effective Presentations, which specializes in public speaking skills and communication skills training, Extreme Video Marketing strives to create compelling and exciting videos from a primarily marketing angle. Fruciano says the company plays on the fact that video is fast becoming the preferred method of receiving information, not only by the general population, but in the corporate world as well. In fact, in December 2010, Forbes Insight found that more than half of senior executives prefer to watch video instead of reading text if given the option, and 80 percent of senior executives were watching more online video than in the previous year.
"It just makes sense to provide information in a format that is easy to process, and for most people, the preference tends to be video," Fruciano says. "Even if a person is too busy to actually watch, they can listen to the audio as they do something else; that just isn't possible with text. At Extreme Video Marketing, we are committed to providing unsurpassed video marketing products—material that will get noticed and get results."
The contract signed with USA Gymnastics will have Extreme Video Marketing creating a series of videos of each team member competing. It's a new venture for the company, which up until now has worked with clients to create marketing videos geared toward showcasing products and driving sales. "But I love the versatility we can provide," Fruciano says. "An opportunity like this comes up and I think, 'Why not?' We're in the business of promotion. Whether it's a product or service or the talents of an athlete, we can do it. It's opened up a whole new market to us."
Extreme Video Marketing has a full catalog of options to drive sales and engage clients, from product demo and service-based videos, to screen capture sales and high-end animation videos. And now, with USA Gymnastics on board, it can add athletic promotion to its line-up.
More information about Extreme Video Marketing is available by visiting the Effective Presentations website.