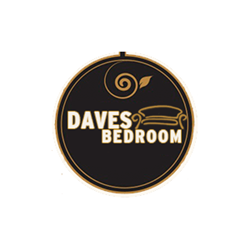 (PRWEB) November 27, 2013
David Bengert is pleased to announce the creation and launch of his new website venture, http://www.DiamondDavesBedrooms.com. The website offers a broad variety of bedroom products including bedroom furniture such as beds and nightstands as well as bedding products themselves like sheet sets. Bengert understands that having quality bedroom furniture is important for everyone, considering that everyone needs to have a good night's sleep.
There are many excellent bedroom products featured within the merchandise of DiamondDavesBedrooms.com. The online store carries platform beds in all sizes from twin to king, as well as wood beds, nightstands, dressers, and bed sheets. Bengert has made sure to focus entirely on the bedroom, so that customers who are looking for bedroom products don't have to sift through furniture and home décor items for other rooms of the house to get what they need.
In the future, Bengert plans to further expand the product lines offered on DiamondDavesBedrooms.com. By periodically updating the merchandise that is available on the website, he hopes to encourage customers to keep coming back to the site to check out what new items have been added. Customer service is very important to Bengert and ensuring that customers are able to find the products that they are looking for is something that he will strive for.
To complement the main website, Bengert is also launching a blog located at http://www.DavesBedroomsBlog.com. The blog will feature topics related to beds and sleep in general, discussing things like the benefits of a platform or wood bed over other types of bed, or the benefits of having sheets with higher thread counts. Bengert's primary goal with the blog is to help guide customers towards making informed decisions when purchasing products from his online store.
About the Company:
DiamondDavesBedrooms.com -- a division of Dave, LLC -- is owned and operated by Web entrepreneur David Bengert.
****
David Bengert
http://www.DiamondDavesBedrooms.com
(773) 354-3724
iePlexus, Inc.
http://www.iePlexus.com