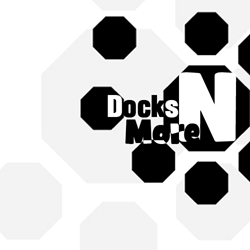 (PRWEB) August 31, 2013
Charles Amirault is proud to announce the creation and launch of his new website venture, http://www.DocksNMore.com. The website features the sale of a large variety of charging docks and other types of docks that are primarily geared for Apple devices, which can be used to enhance and simplify the usage of phones, MP3 players, and more. The site also features electronic devices themselves, alongside headphones and other related accessories.
There are many wonderful products featured on DocksNMore.com, many of them featuring functionality with Apple products such as the iPhone 4 and the iPhone 5. In the future, Amirault plans to further expand the options available in the online store and hopes to delve into Samsung products, as well as computer docking bays and items that work alongside other devices such as the Kindle. Knowing that the market is always changing and coming out with new devices, Amirault wants to stay on top of the game by providing customers with the newest accessories and docks available.
Customer service is something that is very important to Amirault regarding each and every transaction made on DocksNMore.com. He has made it easy for customers to navigate his website and find the products that they are looking for by pulling together all of these devices in one convenient place.
To complement the main website, Amirault is also launching a blog located at http://www.DocksNMoreBlog.com. The blog will feature topics related to up-and-coming products and accessories that go along with new devices on the market. Amirault is aware that these devices are part of an ever-changing market and intends to use the blog to help guide customers towards making informed decisions regarding what products might be best for them.
About the Company:
DocksNMore.com – a division of CAARP – is owned and operated by Web entrepreneur Charles Amirault.
****
Charles Amirault
http://www.DocksNMore.com
(617) 874-4353
iePlexus, Inc.
http://www.iePlexus.com