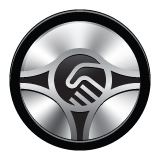 "Get ready to enjoy buying your next car."
Davidson, NC (PRWEB) July 03, 2013
DealerActive is going places! By combining automotive and Internet experience, DealerActive has been making dealerships successful online since 2006. But they're not stopping there! DealerActive is now offering eCARmerce, a rapidly growing software for custom dealer websites and Internet marketing that empowers dealerships to generate leads, sell more vehicles, and assists every customer in search of a "smart, easy, and convenient" car buying experience.
THE CAR BUYERS WEBSITE
Known as "The Car Buyer's Website, eCARmerce.com offers the most complete online car buying experience available. Buyers can research and compare cars, negotiate price, evaluate a trade-in with multiple dealers, efficiently apply for credit, and fill out paperwork online. A prospective buyer can see all the details about a vehicle, and perform a virtual inspection. They can also find the True Market Value® price of a vehicle to see the average price that a car sells for within a particular region, as well as the Total Cost of Ownership® price.
Shoppers can use "Ask Questions" tools to research and negotiate the price of the vehicle. Using mobile site apps, dealers and customers can message and exchange information at their fingertips, 24/7. Documents such as a driver's license and proof of income can also be easily exchanged.
Simply put, the shopper can do research, fill out paperwork, make a deposit, and even schedule to have the vehicle delivered to them without ever going to the dealership. This is all done at their own comfort and convenience. No matter the extent to which the consumer uses eCARmerce, it helps them save time at the dealership - which is among the top consumer complaints when buying a car.
For the dealership, this new technology engages the consumer more quickly, and creates a higher conversion rate among site visitors. And when consumers that use eCARmerce arrive at a dealership, it takes less time overall, allowing dealers to accomplish more. Dealers can also upload additional images and video walk- arounds, a service that often costs additional money from other vendors, onto their car dealer websites.
Jordan bought his last two cars over the phone and Internet. "I was staring at the lake when I bought one, and having dinner in a restaurant when I bought the other. It was nicer than sitting in a dealership for 3-6 hours." eCARmerce is truly the smartest, easiest, and most convenient way to buy a car!
As with anything new, Jordan says he expects some kickback within the industry. "The fact is the auto industry traditionally lags online. So we are paying attention to what the consumers want. They are the ones buying the cars. "
According to Accenture's Automotive 2013 survey, "Consumers would like the Auto Industry to offer a better customized online experience. They also believe digital marketing could make the car-buying process faster and that the industry should adopt online innovations such as web chat and mobile-enabled websites." The survey also determined "83% agree that improved digital media would significantly reduce the time needed to purchase a vehicle." Interestingly, "94% would consider having the option of making the entire vehicle purchase online, including financing, price negotiation, back-office paperwork and delivery to their homes."
eCARmerce addresses all of these. Already in 11 states this new application can be accessed either at eCARmerce.com or directly from a participating car dealership's website. It currently is on Buick, Cadillac, Chevrolet, Ford, GMC, Honda, Hyundai, Kia, Mazda, and Mercedes-Benz dealer websites.
To learn more about eCARmerce, please contact:
DealerActive
215 South Main Street, 3rd Floor PO Box 1570
Davidson NC, 28036-1570 1.877.657.7222 info(at)dealeractive(dot)com
§True Market Value and Total Cost of Ownership are registered trademarks of Edmunds.com.