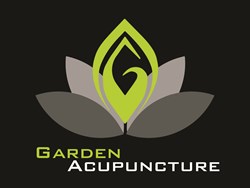 I highly recommend Bethel. She has a very gentle treatment style and I feel amazing after every visit. -Angela G.
Brooklyn, NY (PRWEB) October 29, 2013
Garden Acupuncture in Park Slope, Brooklyn now has three highly skilled practitioners on staff. Alexander Goldberg, LAc and Lisa Metzger, LAc have brought in Bethel Sabin, LAc to join the office.
All three acupuncturists have extensive experience treating pain, headaches, insomnia, anxiety and many other common health concerns. Alex specializes in fertility medicine and has worked with Dr. Randine Lewis, author of The Infertility Cure. Lisa has specialized training in allergies, weight loss, and nutritional therapy. Finally, Bethel has a focus in treating psycho-emotional work, anti-aging, and facial rejuvenation.
To book your appointment online click here.
Garden Acupuncture is a family-run, small business in the heart of Park Slope. They pride themselves on individualized, affordable treatments and are committed to offering the best holistic care to the local community. They also accept insurance.
790A Union St. (between 6/7th Ave)
GardenAcu.com
646.234.3643
Specializing in fertility medicine, weight loss, and allergies using acupuncture, Chinese herbal therapy and nutritional counseling.