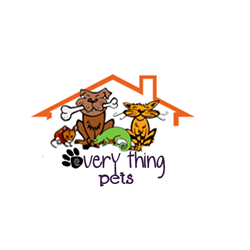 (PRWEB) August 31, 2013
Debbie Bowman is pleased to announce the creation and launch of her new website venture, http://www.EverythingPetsTips.com. The website offers a broad variety of different pet supplies including cat products, dog products, rabbit hutches, cages for gerbils, and books about animals. Additionally, there are also collectibles with animal designs for the house featured on the website such as throw rugs, blankets, and placemats with animal prints on them. Bowman is someone who has always loved animals and loves her own animal collectibles that she keeps around the house, which inspired her to start this website to feature products for likeminded individuals.
There are many excellent products available within the merchandise of EverythingPetsTips.com. The site offers products as varied as cat beds and dog beds, cat towers, food bowls, dog collars, harnesses, as well as animal collectibles and products geared towards animals such as rabbits and gerbils. The top brands in the industry – such as Armarkat and CET – are prominently featured in the online store. Bowman will also be featuring jewelry that has animal designs on it, as well as some apparel.
In the future, Bowman intends to further expand the product lines offered on EverythingPetsTips.com. She intends to add more horse equipment such as saddles and bridles, as well as additional apparel. By periodically updating the website's merchandise, she hopes to encourage customers to keep coming back to the site to check out what new products have been added.
To complement the main website, Bowman is also launching a blog located at http://www.PetTipsBlog.com. The blog will feature topics related to the products featured in the online store as well as animals and animal care in general. Bowman has veterinary contacts that she can talk to and get opinions from and will reference the information she receives from them; she also will talk about her own experiences with pets and how she has found the best products that suit her animal companions.
About the Company:
EverythingPetsTips.com – a division of Bowman's Pet Supplies & Collectables, LLC – is owned and operated by Web entrepreneur Debbie Bowman.
****
Debbie Bowman
http://www.EverythingPetsTips.com
(703) 994-7417
iePlexus, Inc.
http://www.iePlexus.com