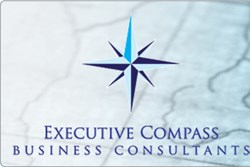 You will still be in control of the final version via structured meetings, reviews, and the use of our state-of-the-art, bespoke bid management software, iBid.
London, UK (PRWEB) September 20, 2013
iBid is Executive Compass's state-of-the-art bid management software, which is designed specifically for bigger projects and for clients that require full bid management services. Recently, the UKAS-certified bid management firm revealed that it is in development with a new version of the iBid. Executive Compass's release states that while the iBid2 provides similar services as the first software, it is going to be an upgraded version delivering better efficiency, access, and integration.
But Executive Compass® stopped short of revealing more details on the bid management software development, preferring to keep critical information under wraps. Suffice it to say that iBid2, much like the first iBid, will also be an online platform that will manage and control all components of the bid management process.
Currently, the iBid delivers real-time progress updates, allows for remote access of all documents, implements security protocols for documents, sends email alerts, and provides a team discussion area, among many other functions. Essentially, what the Executive Compass® bid management software does is make things easier, less costly, and more efficient for businesses when they undertake any bid.
Planning, managing, and submitting compelling bids that win contracts are critical to the survival of any business, in any scale. In most cases, the troubles and complexities begin when companies fail to use a system that will allow concerned staff to maximise their abilities and resources and see any bids through from start to finish. From making sure that all critical requirements of the Invitation to Tender are addressed to managing bid teams, businesses that are proposing for projects need to be completely organised every step of the way in order to clinch a win. Otherwise, miscommunication may result in the same tasks being done twice over or improper documentation may give way to delays and missed deadlines.
While Executive Compass® does offer full bid management service that will take bids from the writing phase through to the submission stage, companies will have full control over how much involvement the UKAS-certified company has on the process.
According to Neil Capstick, managing director of Executive Compass®, the iBid is designed to be customised to the bidding needs of any business. Capstick further states, "You will still be in control of the final version via structured meetings, reviews, and the use of our state-of-the-art, bespoke bid management software, iBid. Your personalised iBid account will be set up at the start of our business relationship and will remain active, until you state otherwise."
Capstick mentions to businesses operating in a contracting environment, be it for the private or public sectors, "It does not matter whether you are an experienced blue chip company looking for bid writing and bid management services, or a smaller owner-managed business tendering for the first time; we will be able to help you with our cost effective, efficient, professional and quality assured services. We can assist you with PQQs, tenders and bid management regardless of the size and experience of your company."
Since it was established in 2009, Executive Compass® has been able to win billions upon billions of pounds worth of contracts for numerous businesses, with £510 million worth of contracts in the last year alone. In addition to highly qualified and experienced bid writers and bid managers, the company's consistent commitment to ensuring high win rates for its clients have enabled it to come up with solutions that resolve the complex and challenging bid process. With iBid2, Executive Compass® yet again offers another systematic and efficient approach that promises to yield high quality bids that may just turn into lucrative contracts.
For the latest report on iBid2, and other relevant announcements on the bids and tenders industry, visit or enquire with the bid writing specialists at Executive Compass® today.