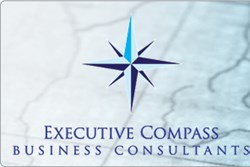 For all of his efforts, Capstick and Executive Compass® have successfully raised £4,500 for charitable causes.
London, England (PRWEB) October 14, 2013
Five days at "the most spectacular running course in the world" — this is how Neil Capstick, founder and managing director of Executive Compass® (the UK's renowned PQQ, bid and tender writing services provider), will be spending the end of October this year as he reinforces his commitment to raise money for charity. The MD is set to participate in the 2013 Himalayan 100 Mile Stage Race from October 25 to November 1 which takes place in the foothills of the Himalayas (in the eastern corner of India, on or near the border of Nepal).
Capstick, an MBA-qualified management professional with several years of bid writing and managerial experience under his belt, is no stranger to extreme running events — nor is he a beginner when it comes to raising funds for significant causes. In May 2013, he ran the "Marathon of the North" to raise money for Sense — National Deafblind and Rubella Association, the largest organisation in the UK that offers support for deafblind individuals and their families. For all of his efforts, Capstick and Executive Compass® have successfully raised £4,500 for charitable causes.
Founded in 1991, the Himalayan 100 Mile Stage Race brings people from across the globe each year and takes them through some of the most panoramic views of four of the world's five highest mountains (Mt. Everest, Lhotse, Makalu, and Kanchenjunga). There are no age limits or stage cut-off times imposed on the participants (middle distance runners); they can alternate running and walking throughout the five daily stages (24, 20, 26, 13 and 17 miles, respectively).
Aside from demonstrating his expertise in management and writing PQQs and tenders for a broad range of services across the UK, Capstick also maintains a blog series called "Writer on the Run" where he relays his experiences in running events and shares accounts of his personal training routines. The latest entry describes his preparation for the Berlin Marathon in September 2013 where he aims for a sub 3:45 time. "Cowards die many times before their deaths; the valiant never taste death but once," he says in closing the entry, quoting Julius Caesar for inspiration.
For more information on the bid management expert's charitable achievements and pursuits, visit the Executive Compass® website today.